System Shock 2 - SS2 Blue Mod Manager v.1.03 - Game mod - Download
The file SS2 Blue Mod Manager v.1.03 is a modification for System Shock 2, a(n) rpg game. Download for free.
file typeGame mod
file size1 MB
downloads3539
(last 7 days)21
last updateFriday, January 17, 2014
Blue Mod Manager a program for System Shock 2 created by Bluemess. It allows easy installaction and management of mods.
How to install:<br>Extract/place the program in a folder of your choosing, and it's ready to use.<br><br>How to use<br>Launch SS2 Blue Mod Manager, Select game folder..., then Open mods folder.<br>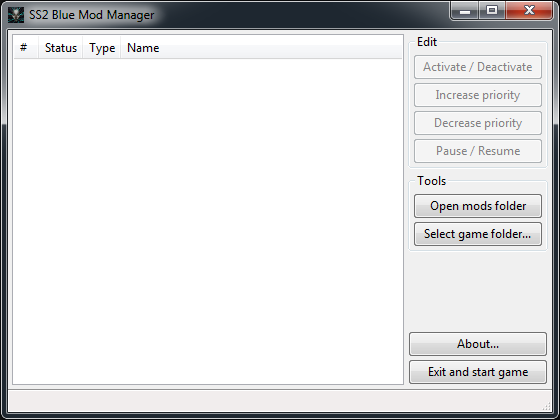 <br><br>For every mod you want to use, unpack it to its own folder inside DMM folder. To unpack all mods at once using 7-Zip, put the archives in DMM folder, select all of them, right click, and choose 7-Zip > Extract to "*\".<br>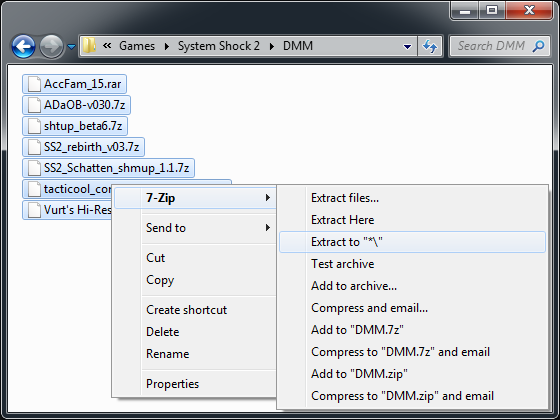 <br><br>After unpacking, mods archives are no longer needed. You can delete them or store in another location.<br><br><br>Activate mods and arrange priorities (mod that is higher on the list overrides every mod below it). That's all, now you can Exit and start game.<br>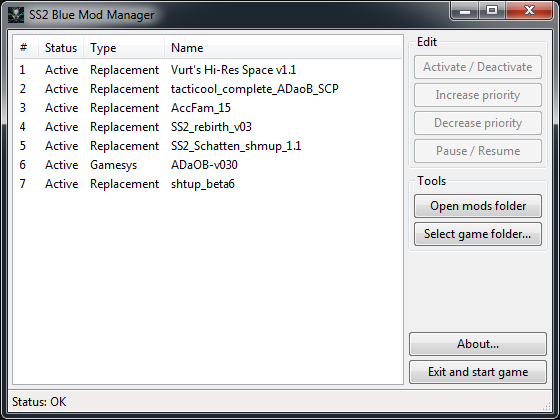 <br><br>Note: Some mods are divided into several archives. If you prefer, you can extract each archive of the same mod into one folder (some files might be replicated, overwrite/skip them when prompt).
Last update: Friday, January 17, 2014
Genre: RPG
File size: 1 MB
see more
Popular files for System Shock 2