Age of Empires III: The Asian Dynasties - Asian Dynasties Improvement Mod v.3.1 - Game mod - Download
The file Asian Dynasties Improvement Mod v.3.1 is a modification for Age of Empires III: The Asian Dynasties, a(n) strategy game. Download for free.
file typeGame mod
file size324.8 KB
last updateSunday, June 10, 2018
downloads922
downloads (7 days)18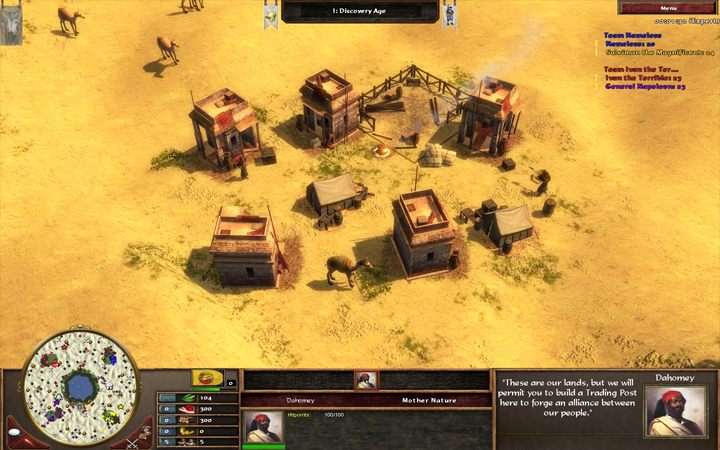 Asian Dynasties Improvement Mod is a mod for Age of Empires II: The Asian Dynasties, created by mandosrex.
Description:
The Improvement Mod touches on every aspect of the incredible game that is Age of Empires 3 and its expansions, improving and tweaking every feature the game has to offer while also adding many new features and content such as new units, buildings, maps, civilizations, soundtracks and game modes.
All of this results in a very refined gameplay experience powered by an improved AI and better visuals. Balancing is also a main focus for the mod and everything has been made as balanced and fair as possible. Check the "Features" section for more details.
The mod is recommended for AoE3 Complete Collection (Steam version) as it contains everything the mod needs, although it can be installed over any version as long as the game has both expansions and ALL official updates.
Main features of the Improvement Mod:
- new African and Oceania maps plus new Large, Regicide, Custom and themed maps (and new map options)
- new gameplay features such as Control Points, improved King of the Hill mode and Trade Monopoly
- overall many balance changes and gameplay tweaks, plus some returning features from AoE2
- new original soundtracks, taken from campaigns and other AoE related sources
- new and improved AI made to work with the newly added features
- fixed and improved formations, animations and visual effects such as smoke, dust and blood
- new playable civilizations, the Americans, Italians and Swedish
- new Consulate allies (Americans, Italians and Swedish) and improved Revolution civilizations
- new units, cards, techs, buildings, sounds and hotkeys
- rebalance and new content for every old and new civilization
- many fixes across the board, from broken textures to bugged units, techs, pathfinding and sounds
- reduced the randomness in attacks and damage patterns and improved area damage
- fixes and improvements for the "Out of sync" error
- more population and redesigned naval warfare
- and much, much more
Mod offers an app that downloads and installs the newest version of the mod automatically.
Report problems with download to support@gamepressure.com
Files for Age of Empires III: The Asian Dynasties