Battlefield 2142 - First Strike v.1.62 - Game mod - Download
The file First Strike v.1.62 is a modification for Battlefield 2142, a(n) action game. Download for free.
file typeGame mod
file size1432.1 MB
downloads839
(last 7 days)0
last updateSunday, May 17, 2020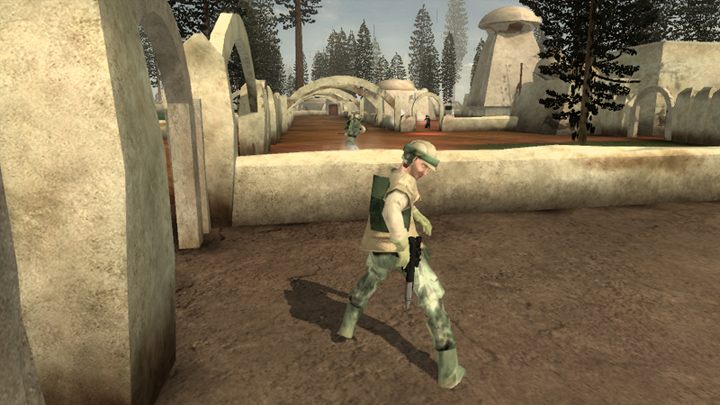 First Strike is a mod for Battlefield 2142, created by First Strike Development Team.
Description:
First Strike is a Star Wars total conversion modification for Battlefield 2142. The goal of First Strike is to totally immerse the players into the amazing universe of Star Wars by presenting the most accurate representations of famous Star Wars locales, weapons, and characters, and combining them with exciting, fast paced gameplay and features new to the Battlefield scene. Within this mod you'll find yourself as a soldier of the Galactic Empire or as a freedom fighter for the Rebel Alliance. You'll fight across lovingly detailed recreations of various Star Wars locations with a wide array of weapons and vehicles.
With the Rebel Alliance growing stronger every day and the Empire spread thin as it is, it's no longer a battle of technological might, but simply a matter of who strikes first...
Features include:
Famous Star Wars battles
An extremely authentic atmosphere
Dozens of Star Wars weapons, vehicles, and soldiers
Space battles!
Online multiplayer for up to 64 people
Co-op & Singleplayer Bot support on a growing number of maps
Persistent stat tracking
Mod has an app that will download and install the newest version of the project.
Last update: Sunday, May 17, 2020
Genre: Action
File size: 1432.1 MB
Files for Battlefield 2142