Age of Empires II: The Conquerors - Realms v.1.92 - Game mod - Download
The file Realms v.1.92 is a modification for Age of Empires II: The Conquerors, a(n) strategy game. Download for free.
file typeGame mod
file size133 MB
last updateSaturday, February 9, 2019
downloads2981
downloads (7 days)65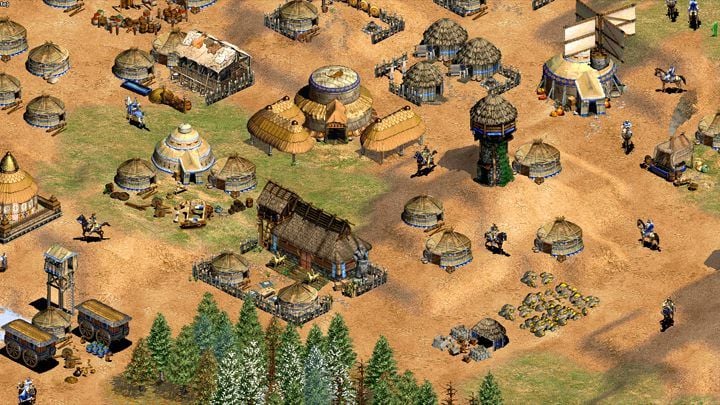 Realms is a mod for Age of Empires II: The Conquerors, created by Jorritkarwehr.
Description:
Realms is a project to consider more of the medieval world. Explore new ways to build and wage war in the peaks of the Himalayas, the coast of Peru, the jungles of Southeast Asia, Cilicia, Manchuria, and Europe with twelve new civilizations:
Armenians- From Yerevan to Cilicia, defend your lands from a multitude of foes.
Bamars- Command the rise of Pagan, Ava, Hanthawaddy, or Taungoo.
Balts- Form a mighty commonwealth to subdue the encroaching crusader.
Bohemians- Forge an invincible army powered by innovative tactics and the fervor of your people.
Bulgars- Carve out a domain under the hooves of your armored cavalry.
Burgundians- Raise a varied army from Europe's finest mercenaries.
Chimus- Challenge the Inca for supremacy of the Andes.
Dutch- Protect your economic interests with powerful militia armies.
Helvetians- Revive the discipline of the phalanx in battles once ruled by mounted knights.
Jurchens- Contend with the Han, Khitai, and Mongols for a Golden Dynasty.
Malays- Establish a grand thalassocratic state across the islands of the Southeast.
Mandinkas- Build an empire upon gold and salt.
Moors- Strive with foes all across the Mediterranean.
Muisca- Lead the armies of the Zipa or the Zaque to victory.
Khmers- Dominate Southeast Asia with vast armies, cultural strength, and mastery of war elephants.
Tufans- Descend from the Himalayas to forge an enduring empire.
Viets- Drive out would-be conquerors with relentless guerrilla tactics and subterfuge.
This mod offers an installer.
Report problems with download to support@gamepressure.com
Files for Age of Empires II: The Conquerors