RAGE - id5 Tweaker v.0.3 - Game mod - Download
The file id5 Tweaker v.0.3 is a modification for RAGE, a(n) action game. Download for free.
file typeGame mod
file size386.9 KB
last updateSunday, February 10, 2019
downloads2006
downloads (7 days)45
,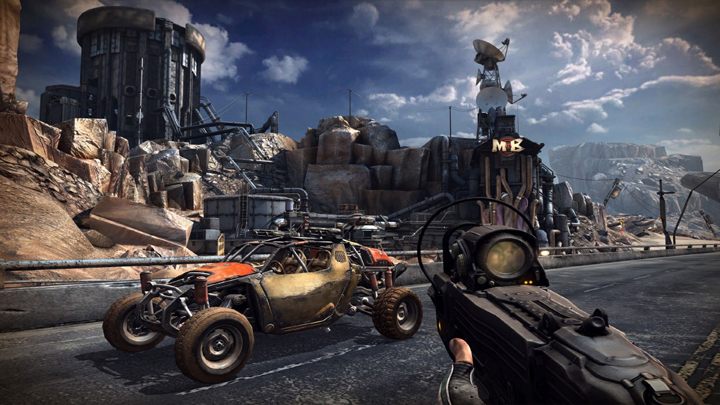 id5 Tweaker is a mod for Rage, Wolfenstein: The New Order oraz The Wolfenstein: New Blood, created by Methanhydrat
Description:
lthough the id Tech 5 engine offers a surprising amount of flexibility in regards to configurations through its CVar system, it is inconvenient to use because some CVars won't be saved, are restricted or have too narrow bounds (e.g. the FOV in the Wolfenstein games).
Additionally, there are some problems that can't be fixed by CVars at all, such as the limit of 60 FPS. While there are some methods out there which supposedly should unlock the FPS, they don't seem to work or ceased to work after the games were patched.
This mod aims to make the overall configuration easier while at the same time to offer additional options for certain problems. The mod is used through a set of new console commands which can either be directly entered into in the in-game console or applied by using an optional config file. The Tweaker can change the FPS limit, force restricted CVars without having to use workarounds such as the cvaradd command and push some CVars out of their bounds. It also offers some game specific options.
Features
All Games
Change FPS limit
Force restricted or read-only CVars
Push some CVars out of their bounds (e.g. FOV)
Bind opening the console to any key
Bundle configuration in a single config file
Easy to install
RAGE (32-/64-Bit)
Bind the use of items to individual keys
Bind toggle versions of aim down sights or sprint
Disable parts of the HUD (e.g. crosshair or minimap)
For instructions consult the included readme file.
Report problems with download to support@gamepressure.com
Files for RAGE