Medieval II: Total War - Kingdoms - 1500 Campaign - Game mod - Download
The file 1500 Campaign is a modification for Medieval II: Total War - Kingdoms, a(n) strategy game. Download for free.
file typeGame mod
file size24.8 MB
last updateMonday, May 15, 2017
downloads759
downloads (7 days)54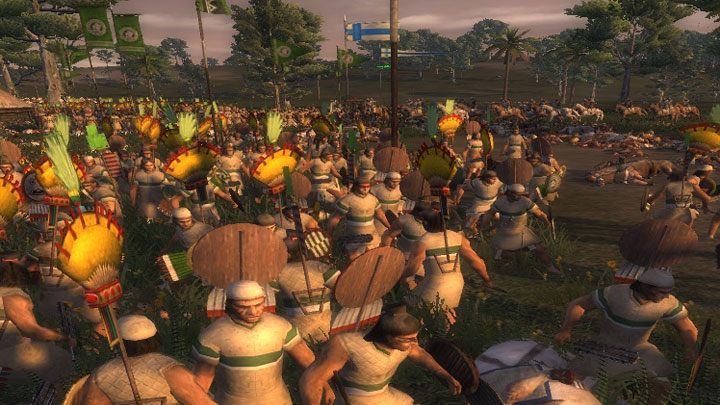 1500 Campaign is a mod for Medieval II: Total War- Kingdoms, created by BagaturKhan.
Description:
New Rise of Legends II campaign, based on Americas Kingdoms addon. It adds new factions, new rebalance, new scripts and other cool things.
- Added new factions to Americas campaign - Poland Colonies, Hungarian Colonies, Byzantium Colonies, Portuguese Colonies, English Colonies, French Colonies, Norway Colonies, German Colonies, Moscow Csardom Colonies and Italian Colonies.<br>- Tarascans, Apacheans and Mayans are now very powerful factions, have impressive economics level, more start territories and more power.<br>- Changed win conditions to more hardcore level. You now need to capture full map in full campaign and half of map in short campaign. And this is for all factions, even for native americans or factions with small colonial armies.<br>- Rebels are now more powerful then in vanilla game. Now its can be true competition if you want to capture their cities.<br>- Changed many aspects of campaign scripts and events. Now you can watch new side of game scripts.<br>- Added more powerful economics level to invasion factions. You now can build good armies of late infantry, but you mustn`t forget that AI of enemies is also wise and can build even more big number of units then player. Americas is now true battlefield of thousand armies.<br>- Non-playable native American factions are also have good positions and can be nightmare for player. <br>- Added other minor changes and fixes.
Installation.
You need unmodded Americas folder and Kingdoms 1.5 version. You must add folder world to Americas/data and overwrite files.<br>Then start americans campaign and show changes.
Report problems with download to support@gamepressure.com