Age of Empires III - The King's Return v.1.01 - Game mod - Download
The file The King's Return v.1.01 is a modification for Age of Empires III, a(n) strategy game. Download for free.
file typeGame mod
file size314.2 MB
downloads7454
(last 7 days)17
last updateSunday, September 3, 2017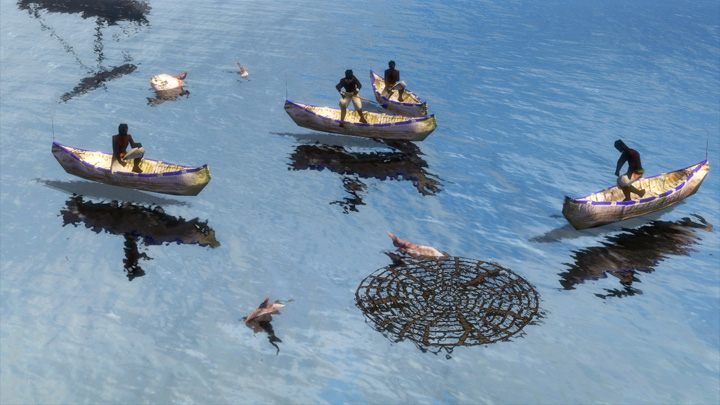 The King's Return is a mod for Age of Empires III, created by WyteRaven.
Opis:
King's Return is a free fan-based mod for the game Age of Empires 3 and its two official expansions. The mod will stick with AOE III timeline but will focus on early timeline of the original game i.e 16th 17th and 18th centuries. The main emphasis is introduce new civilizations approximately existed in the same era. The mod will feature 4 totally new civilizations: Mongols (Timurids), Persians (Safavids), Oyo Kingdom (African), Kongo Kingdom (African) and Knights Hospitaller (Maltese).
All the new 4 civilizations along with new their units, technologies and new game play concepts are available in this Beta version. The new civilizations are: Persians, Mongols, Oyo Kingdom and Kongo Kingdom (African). The mod has dozen of improvements to the AOE 3 game, for example all new civilizations speak their real languages. New units and buildings with totally new graphics. New set of animations, weapons / swords, techs effects and even new special characteristic for some units. For example, Ngulu Warrior available to Kongo: an warrior armed executioner sword, he has a small chance to kill any infantry unit or villager instantly.
The King's Return introduces totally unique and fresh game concepts that will spice up the game and adds more realism to it. The following features are all included in the Beta version of the King's Return mod: Choose a Timurid Mongol civilization and plunder your enemies gold. Force your enemy into slavery. European civilizations can now enslave African villagers while an Ottoman player can enslave Christian villagers (white slave). Portuguese can enslave Asian villagers. New Religion System: pray at churches and temples to collect enough faith to inspire your villagers Morales and even to declare Jihad! Religion is available to : Spanish, Portuguese, Ottomans, Persians and African Kingdoms (discover it yourself now in the Beta version or wait for next week detailed article about Religion System in the game).
To install:
To Install the The King's Return Mod, just extract all files to your main AoE3 Folder (usually C:\Program Files\Microsoft Games\Age of Empires III). Override any file if you are asked to.
This mod requires the base game AND both the add-ons.
For more information, refer to the websites below:
http://aoe3kr.wyteravens.com/index.html
http://www.moddb.com/mods/age-of-empires-3-kings-return
Last update: Sunday, September 3, 2017
Genre: Strategy
File size: 314.2 MB
Files for Age of Empires III