Mount & Blade: Warband - Medieval Realms v.1.1 - Game mod - Download
The file Medieval Realms v.1.1 is a modification for Mount & Blade: Warband, a(n) rpg game. Download for free.
file typeGame mod
file size236.9 MB
last updateWednesday, June 21, 2017
downloads3700
downloads (7 days)14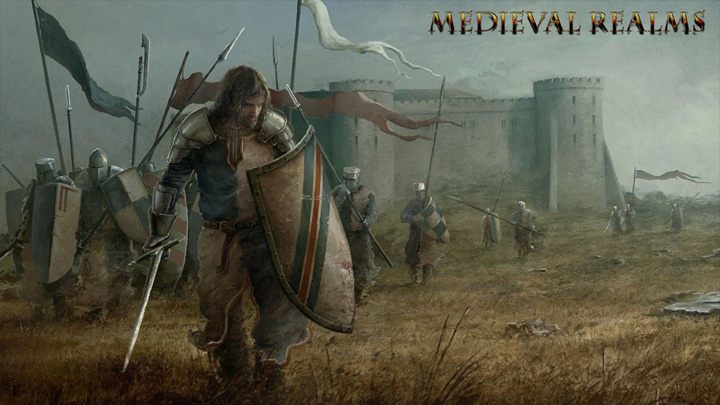 Medieval Realms is a mod for Mount & Blade: Warband, created by Blue Moon Productions.
Description:
This module is based on Persistent World 4.5.1. A other PW submod? Yes, but this one is different, but somehow it isn't. In the past months I learned on what people count on a module. This is basically PW with add-ons, like an enchanted PW with a lot of new features and a good chance of keep getting developed. Everyone will be able to host a own server with scripts. You can get scripts easily by applying on the forums with no problems, as long as the project is serious and really "sense sable". Something not-sense able is like hosting a local machine for 3 friends. A Helping Hand charity sponsors parts of servers to make your server able using the scripts and a database. The module still can be played without scripts. Medieval Realms will also have a HCRP mode. This mode can only be host by Blue Moon Productions. There will be one official HCRP Medieval Realms server, not more.
Steam: Steamcommunity.com<br>Taleworlds: Forums.taleworlds.com<br>Website: Medieval-realms.net<br>
Youtube: Youtube.com
Features
Day & Night System with moving sun/moon
Weather system with effects (Rain/Snow, Fog and Wind)
Basic backend scripts (Gear loading/saving, character loading/saving, name loading/saving)
Medieval Realms System
Decap scripts
Anti-Combatlog script
New Music and Sounds
New Textures
Storage Crates (store four items into one crate and destroy it to gather the four resources back)
Ship Build System
New Animations
New admin functions
Inventory System (F5)
New Items
HCRP mode/No HCRP mode
HCRP Features
Spawn at dying position
No Anti-Combatlog
Roleplay menu (Walk/Run, roll a die etc) (F6)
Saving/loading chests/factions
You can't loose gear through dying, only if you character kill yourself (over escape)
Universal Class
To install:
Extract into "...MountBlade Warband\Modules" and activate in launcher.
Last update: Wednesday, June 21, 2017
Genre: RPG
File size: 236.9 MB
see more
Popular files for Mount & Blade: Warband