Call of Duty 2 - The Corner Shop v. Alpha - Game mod - Download
The file The Corner Shop v. Alpha is a modification for Call of Duty 2, a(n) action game. Download for free.
file typeGame mod
file size15.5 MB
last updateWednesday, August 23, 2017
downloads717
downloads (7 days)11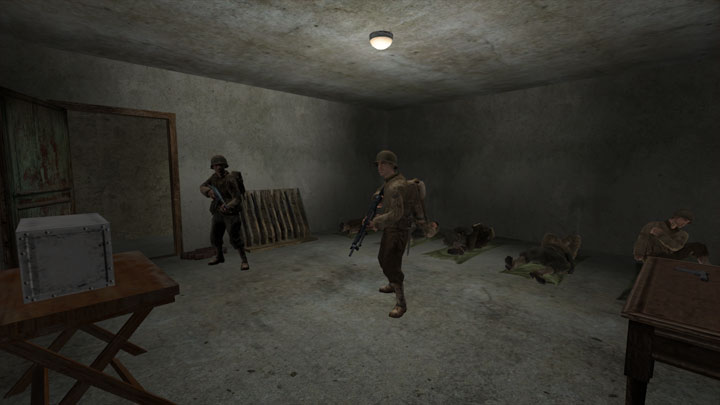 The Corner Shop is a mod for Call of Duty 2, created by Spi-Hamentsios10.
Description:
In this mission you will play as Sgt. Bill Taylor the original Call of Duty 2 U.S. player character. After his promotion as a Sargent, he was sent to fight in Germany. After a brutal fight in a City, he and his men stationed in a corner shop and took care of their wounded. There they found Lt. Patterson, an OSS Agent who was incidentally there and offered his assistance. They gathered weapons and ammo since they expect German counter attacks soon. In the mission you will have to defend Four Key road-block points that the Germans can breach and reach the Corner Shop HQ.
To install:
1) Copy corner_shop_alpha.iwd d
2) Navigate to your Call of Duty 2 game directory, then open main folder.
3) Paste corner_shop_alpha.iwd in cod2/main folder.
4) Launch COD2 singleplayer.
5) Open the game console with the (` or ~) key that is located left of the number 1 key and above the TAB key.
If console won't open like this, go to Options, then Game options and Enable console.
6) On console type this:
map corner_shop
Once you typed it, hit ENTER and the mission should start.
Report problems with download to support@gamepressure.com
Files for Call of Duty 2