Rise of Nations: Extended Edition - Rise of the Ages v.5.98 - Game mod - Download
The file Rise of the Ages v.5.98 is a modification for Rise of Nations: Extended Edition, a(n) strategy game. Download for free.
file typeGame mod
file size28.2 MB
last updateSunday, November 5, 2017
downloads960
downloads (7 days)105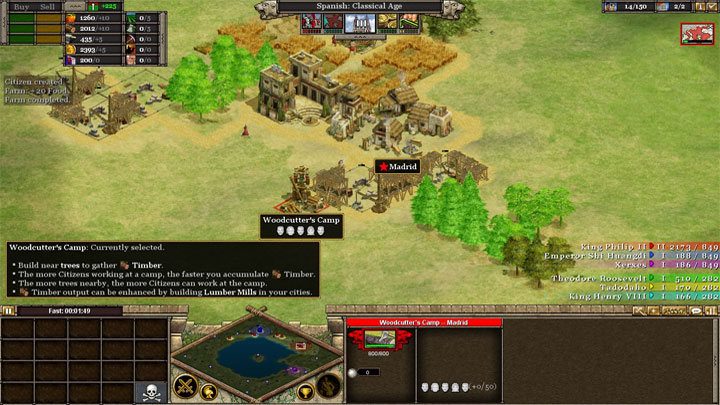 Rise of the Ages is a mod for Rise of Nations: Extrended Edition, created by 0wcabibi88.
Description:
This mod completely overhauls the game. Each age now feels more extended and isn't rushed, as well as gameplay is more strategic than just spamming units from production facilities. It is best used in multiplayer. It also tries to re-balance the entire game and add unique units to underwhelming nations and take away unique units from overpowered ones.
INSTRUCTIONS
(unsubscribe from the mod before doing the manual install!)
download the steam version of the mod in the files section of this page
extract the files to "\Steam\steamapps\common\Rise of Nations\mods" (create the folder if it's not there)
start the game go to "Tools & Extras" then "Steam Workshop"
make sure the mod is enabled (it has to say LOCAL at the end) and make sure all other versions of the mod are disabled
'Reload assets' if necessary
in game lobby choose under 'Game Mods' -> 'Rise of the Ages v5.x'
Report problems with download to support@gamepressure.com