Soldat - Eradication Wars v.7 - Game mod - Download
The file Eradication Wars v.7 is a modification for Soldat, a(n) action game. Download for free.
file typeGame mod
file size15 MB
last updateMonday, November 20, 2017
downloads79
downloads (7 days)2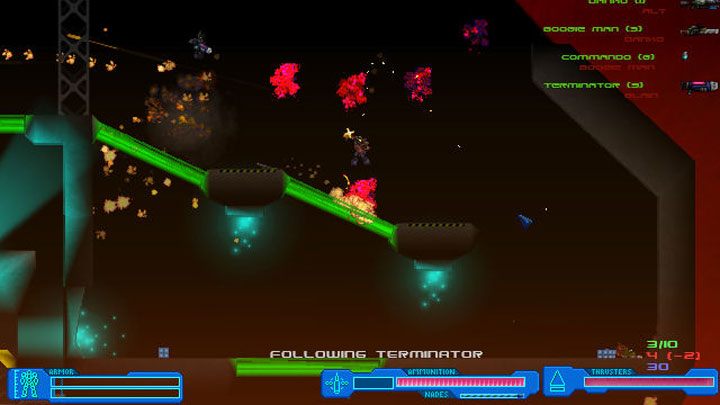 Eradication Wars is a mod for Soldat, created by Reactorcore.
Description:
Eradication is a total convertion for the freeware game Soldat. It changes the theme from soldats to mechs, massive weapons of excessive power and dramatic effects that will deliver the ultimate mecha experience in Soldat. Featuring over 50 weapons to choose from with the aid of a handy configurator, you may switch your weapon sets upon every new game you start. The mod features new sounds, kits, interface, gostek, effects, explosions and alot more!
Features:
* Over 50 weapons
*Congif app for weapon selection
*New sound effects
*New gosteks
*New interface
*Unique blast effects and fire
*New explosion and smoke
*New bonus kits
*New animations
*Blue sniperline
*Dramatic weapon effects
Instructions:
INSTALLATION:
Copy and replace all the extracted files into your /Soldat directory.
Do NOT put the files in /Soldat/mods directory.
Warning! This will overwrite the interface and bonus kit files,
so make a back up for them if you want to save them.
This mod was made at Soldat 1.5.0
USING ERA 7:
1. Open the Eradication-wars.exe
2. Choose your weapons and mechs
3. Check the "Use modified weapons"
4. Apply
5. Play
Soldat will then start with the selected weapons and you're ready to play.
You can choose any weapons you want each time you open ERA,
just remember to hit "Apply" to change your preferences.
Report problems with download to support@gamepressure.com