Amnesia: The Dark Descent - Amnesia: The Other World v.demo - Game mod - Download
The file Amnesia: The Other World v.demo is a modification for Amnesia: The Dark Descent, a(n) adventure game. Download for free.
file typeGame mod
file size9.4 MB
last updateSunday, February 4, 2018
downloads204
downloads (7 days)3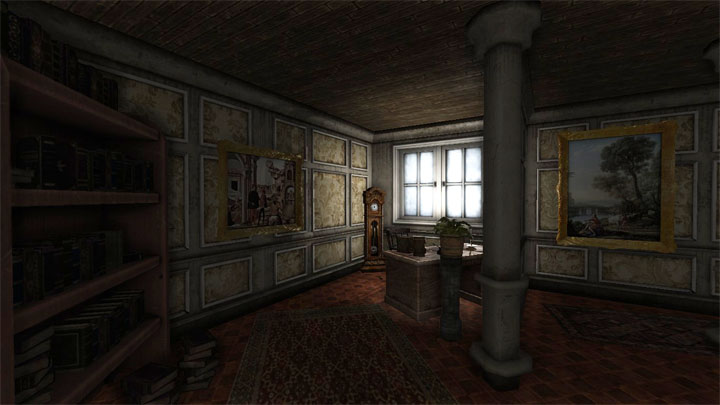 Amnesia: The Other World is a mod for Amnesia: The Dark Descent, created by HeRo-Snacky.
Description:
A brand new custom story.
I am Thomas Farley. I live in England, in my own mansion. Mansion, which exists in a peaceful place near a river, filled with amazing landscapes. Mansion, which I used to share with my beloved friend and brother, Henry Farley. He moved away to Germany four years ago. After Henrys egress from our mansion, he moved to small mansion located in the middle Germany. The mansion was full of books and old letters, so basically it's his heaven.
Henry loves books and writing. We used to write for ourselves the past three years, but now- everything's gone silent. Not any kind of a letter, paper, note, anything.
His last letter told about a tome which he found by accident, while moving his stuff in. He told that the tome was bigger than most other books, and that the tome told about unnatural portals, demons and spirits.
He told me not to disturb him for a while, as the last sentence of the letter stated. It's been more than while, by now at least.
What could he have found from the tome? Why couldn't I disturb him, what is so classified? What does my brother hide from me?
It's time to go to his mansion, and find out what your brother has been doing.
This is the story of my brother.
Features:
-Carefully constructed, well-done maps
-Interesting storyline
-Scary atmosphere
-Unique music never heard in Amnesia
To install: extract into "...Amnesia - The Dark Descent\redist\custom stories".
see more
Popular files for Amnesia: The Dark Descent