Mount & Blade: Warband - This is Balkan 2: Revolution Started v. beta 1.0 - Game mod - Download
The file This is Balkan 2: Revolution Started v. beta 1.0 is a modification for Mount & Blade: Warband, a(n) rpg game. Download for free.
file typeGame mod
file size1042.4 MB
last updateMonday, February 5, 2018
downloads3795
downloads (7 days)8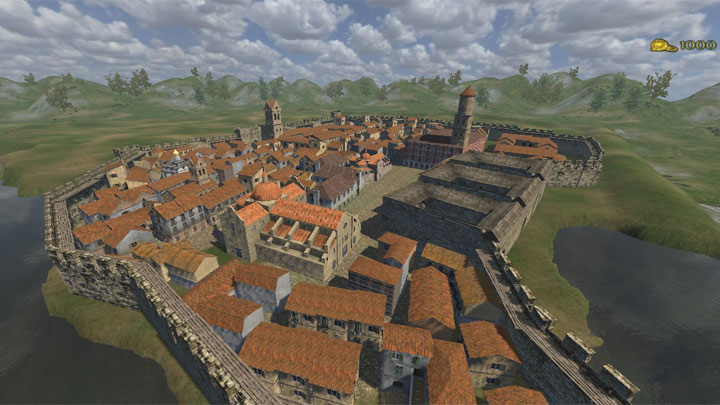 This is Balkan 2: Revolution Started is a mod forMount & Blade: Warband, created by This is Balkan 2 Developer Team.
Opis:
Hello adventures. In this mod you will find out how it was on a Balkan during the Napoleonic era.
The theme of the mod is the Balkan in the early 19th century. In that period minor nations are fighting against their rulers who are about to collapse. They are fighting for their freedom. Let me explain trough the faction info.
Principality of Serbia:
The Ottomans are in the crisis because of greedy and bad rulers. They are taking everything know from everybody. Serbs can't stand anymore big taxes and brutality of the ottoman rulers, so they decided to take the situation in their hands. Leaded firstly by Đorđe Petrović Karađorđe and then by Miloš Obrenović they succeeded to get an big level of autonomy.
Principality of Wallachia and Principality of Moldavia
They are already the autonomus Principalities of the Ottoman Empire but it seems they are trying to rebel against them and unificate.
Pashalik of Joannina
Albanian pashalik. Maybe they are vassals of the Ottoman Sultan but its pasha Ali pasha of Joannina. Old man with very rude personality recruits the local bandits to help him with his separatistical plan. It seems they are about to succeed but nobody knows what will happen.
Hellenic Kingdom
Antic civilization which have fallen into the muslim conquerors hands. Know they are here to bring back its Ancient glory and make their county independent.
Triune Kingdom of Croatia, Slavonia and Dalmatia
Under the Austrian control. They started a project called "National Reborn." They are fighting for more freedom in the Habsburgs Monarchy, but some of the Austrian and Hungarian nobility simply doesn't allow them to do this. The final trigger occured in 1848 when Hungarians raised a revolution and haven't declared other nations free. So Croatians will take that stuffs in their hands.
Independent Bosnia
New Ottoman sultan have brought the reforms to the whole empire. Thease are most territorial reforms, but most of feudals in Bosnia didn't accept thease reforms and... They made and uprising. They have conquered a lot of their territory, but Ottomans launched an
To install:
Extract into "...MountBlade Warband\Modules" and load through game's client.
Last update: Monday, February 5, 2018
Genre: RPG
File size: 1042.4 MB
see more
Popular files for Mount & Blade: Warband