Mount & Blade: Warband - Age of Arthur v.2.2 - Game mod - Download
The file Age of Arthur v.2.2 is a modification for Mount & Blade: Warband, a(n) rpg game. Download for free.
file typeGame mod
file size1389.1 MB
last updateMonday, May 7, 2018
downloads3012
downloads (7 days)95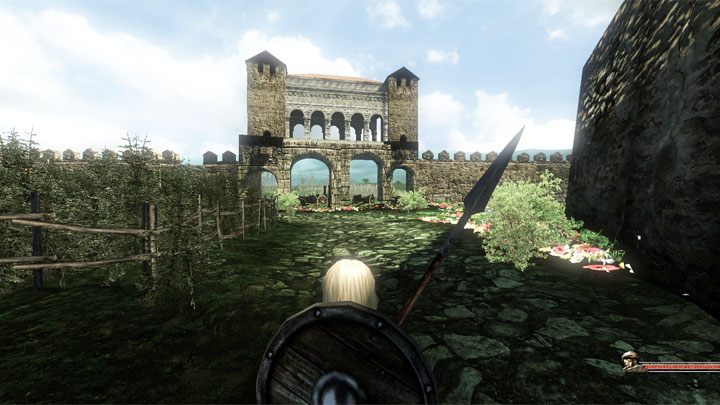 Age of Arthur is a mod for Mount& Blade: Warband, created by Lady_Ashwood..
Description:
Welcome to Age of Arthur!! Set in the time of the Dark Ages, this mod hopes to encompass the right balance of historical fact and light fantasy. Journey 150 years before the events of Brytenwalda, a time when Saxon hordes have recently arrived in England. See a world lost in Transition, moving from the time of Rome to a new world ruled by war and chaos.
FEATURES:
Total Conversion - Explore the lands of England, Scotland, Ireland and most of France!!
Over 45 unique historically accurate factions!!
Over 150 unique lords, many historical with their own dialog and family trees.
Full Diplomacy
Kingdom Management
Improved Ai and formations
Changing seasons (summer,fall, winter)
Special festivals
Build forts & upgrade them to castles
Build villages and upgrade them to towns
Sea travel and combat
Ship building
New items and weapons for the period
Fishing and hunting
11 playable cultures, each with their own troop tree and special troops
Unique quests
Light magic and spell cursing
Special events
Invasion scripts for Saxon reinforcements
Religion
Banking and landowners
Weather and effects
Minor factions
Camp entrenchment
Mine ownership and mining
Many unique scenes
Killable lords and kings, (with a chance their deaths will spawn new family members on a mission to hunt you down).
Have your own family with children and watch them grow to serve you.
To install:
Extract into "...MountBlade Warband\Modules" and activate in game's launcher.
Report problems with download to support@gamepressure.com
see more
Popular files for Mount & Blade: Warband