Fallout: New Vegas - New Vegas Co-Op v.1.1 - Game mod - Download
The file New Vegas Co-Op v.1.1 is a modification for Fallout: New Vegas, a(n) rpg game. Download for free.
file typeGame mod
file size3.5 KB
last updateMonday, March 19, 2018
downloads3991
downloads (7 days)57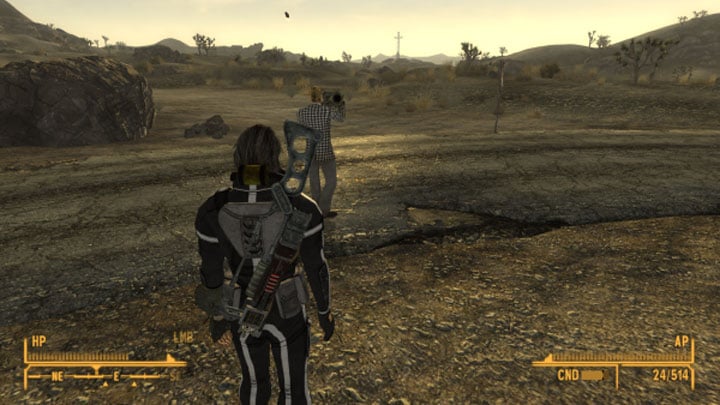 New Vegas Co-Op is a mod for Fallout: New Vegas, created by Xylozi.
Description (in authorís own words):
Based upon AmusementMachine's Co-op mod from Fallout 3.
Allows a second player to control a NPC and follow the main player and help them out in their adventures. Appears just on the edge of Goodsprings.
Controls for Player 2:
Forward: NUM 8
Back: NUM 5
Left Rotate: NUM 4
Right Rotate: NUM 6
Fire Weapon: NUM Enter
Jump: NUM 0
Switch Weapon: NUM 7
Aim Up: U
Aim Down: H
Weapons available:
- Flamer
- Missile Launcher
- Cowboy Repeater
- Deathclaw Gauntlet
This mod does not add:
- Split screen
- Interaction between separate clients.
Player 2 uses the main player's view and is technically a NPC controlled by the main player.
Player 2 is best controlled with a second keyboard, but can be used on a single keyboard.
Anybody who wishes to build upon this has my permission, no need to ask.
NVSE required.
see more
Popular files for Fallout: New Vegas