Men of War: Assault Squad - Dynamic Skirmish v.1.0 - Game mod - Download
The file Dynamic Skirmish v.1.0 is a modification for Men of War: Assault Squad, a(n) strategy game. Download for free.
file typeGame mod
file size24.7 MB
last updateSunday, July 8, 2018
downloads622
downloads (7 days)25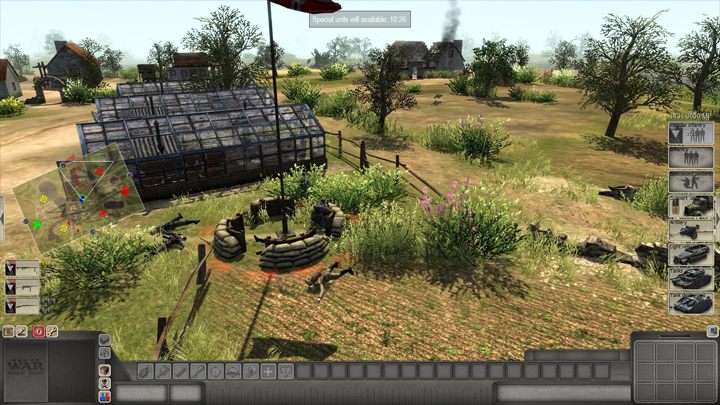 Dynamic Skirmish is a mod for Men of War: Assault Squad, created by Green$mo0ker.
Description:
Mod include skirmish maps playable for every nations (Commonwealth,Germany,Japan,USA,USSR).
Among those new maps you will find such battlefields as:
- Farmland
- Village
- Suburb
- Rustle of sands
- River bank
- Crossroads
Instrukcje:
1.How to install mod? (Simply extract the files into the mods folder which you find in main folder of game).
2.How to play? (You need 2.05.15 version of game.Start the game and go to options-mods-choose the dynamic skirmish mod from mods list and apply it. You can see now in skirmish mission section new skirmish called dynamic skirmish mission.Open it and choose the mission, you can see only 1st mission if you play for first time. When the mission is load you must choose the nation which you want play and against who from right corner in the screen.)
Please note the high graphic resolution can case game crash and errors during loading mission or in begin. I recomended set resolution and graphic details on medium or lower when the game crahes, sometimes can game crash even in lower settings when the mission is load.(usually game restart solve it).
Unfortunately the cooperative game for now not work (I don't know why, I will try fix this bug later in v. 2.0)
Please read readme file instructions before you play the mod.
Report problems with download to support@gamepressure.com
see more
Popular files for Men of War: Assault Squad