Hexen: Beyond Heretic - Legend: Farewell Edition v.8.3.1 - Game mod - Download
The file Legend: Farewell Edition v.8.3.1 is a modification for Hexen: Beyond Heretic, a(n) action game. Download for free.
file typeGame mod
file size7.5 MB
last updateTuesday, September 25, 2018
downloads161
downloads (7 days)2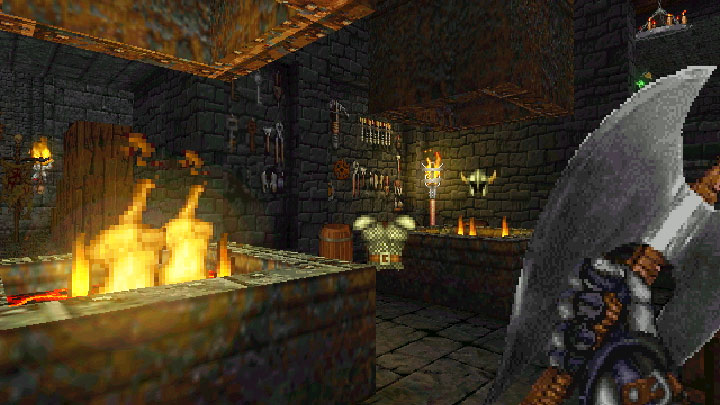 Legend: Farewell Edition is a mod for Hexen: Beyond Heretic, created by Hexen Mage Tower.
Description:
Legend:Farewell Edition is a heavily modified upgrade-remake of Hexen in a classic style, but with a darker and a much more aggressive atmosphere. Featuring almost twice the length of the game, revised and extended levels, more decorations, precision-refined gothic design, new weapons, enemies and effects, 6 characters, plenty of secret areas and even a new storyline and custom-made ending for some of the heroes. More action, more locations, more magic - more classic HEXEN!
How to use:
The mod is for Doomsday engine only as it heavily
relies on Doomsday proprietary script programming.
(and it is single-player only)
1. Add Legend831FW.WAD in the Doomsday WADS menu.
2. Add Legend8.3FW.ded in the Doomsday definitions menu.
3. Play!
You'll need Hexen.WAD file to play!
=============================================
TESTED WITH DOOMSDAY 1.86 and 1.88
=============================================
JUST MAKE SURE NOT TO USE ANY
TEXTURE/3D-MODEL PACKS
WITH LEGEND 8.31 Farewell Edition - because the mod
will not work this way!
***Legend 8.31 saves are incompatible with unmodded Hexen and other mods and versions***
=============================================
Legend: Farewell Edition is intended to be played using difficulty 4.
This is the way it's battle tactics, especially melee - are designed.
When these things don't work on difficulty 5 - and the monsters kick
your ass every time - don't blame the mod :-)
Report problems with download to support@gamepressure.com
see more
Popular files for Hexen: Beyond Heretic