Dark Souls III - Souls "Unsqueezed" v.0.60 - Game mod - Download
The file Souls "Unsqueezed" v.0.60 is a modification for Dark Souls III, a(n) rpg game. Download for free.
file typeGame mod
file size20.5 MB
downloads5448
(last 7 days)63
last updateSunday, September 2, 2018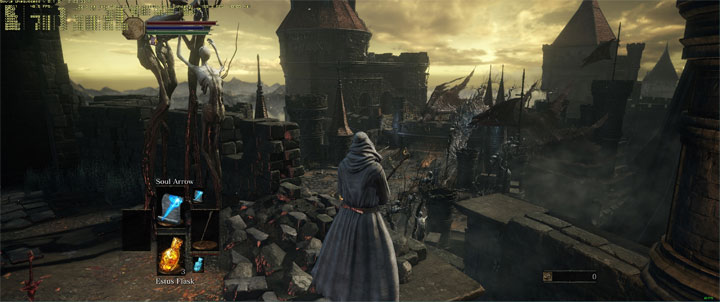 Souls "Unsqueezed" is a mod for Dark Souls III, created by Kaldaien.
Description:
The game is very flaky if your resolution is higher than 1920x1080 or if your screen is not 16:9
Dark Souls III blackbars non-16:9 aspect ratios and has serious problems rendering the HUD on systems with multiple displays and high resolution DPI scaling in Windows 8/10. The mod exists primarily to remove these blackbars and rescale the HUD—it "unsqueezes" things.
Summary of Features (0.5.0):
Special K 0.7.x Integration
New Config UI built-in (Ctrl + Shift + Backspace)
OSD Rendering No Longer Uses RTSS
Summary of Features (0.4.0):
Special K 0.6.0 Integration
Support for automatic updates, and guided install/uninstall
New compatibility layer for third-party software
(e.g. Razer Bloatware™, MSI Nahimic, AMD Gaming Evolved / Plays.TV)
Summary of Features (0.3.0):
Texture Dumping and Injection
Extract all textures loaded by the game (in .dds format)
Replace any previously extracted texture
Texture Caching
Minimize texture recycling to reduce texture-related performance problems
Enhanced multi-monitor support
Summary of Features (0.2.0):
Adds HUD stretch toggle to fix artifacts where sidebars used to be during cutscenes.
Supports desktop resolutions < 1080p
Correctly centers the window after resolution change
No longer requires setting the graphics settings XML to read-only
Summary of Features (0.1.0):
Removes black bars from non-16:9 resolutions
Adds Borderless Window Mode
Adds DXGI 1.2 (Windows 8+) Flip Mode for higher performance windowed rendering
Fixes HUD scaling on high-DPI or multiple monitor systems
Souls "Unsqueezed" v 0.2.0 supports 4:3, 16:10 and 21:9 without black borders at resolutions as low as 640x480 and as high as 12288x2160 (3x DCI 4K monitors).
Instructions:
Mod requires Visual C++ 2015.
To install the mod just extract it's archive into game's main folder.
To automate the most important configuration steps, SUS includes an optional GUI config tool called Dark Souls 3 Tweak.
Last update: Sunday, September 2, 2018
Genre: RPG
File size: 20.5 MB
see more
Popular files for Dark Souls III