Mount & Blade: Warband - Napoleonic Zombies v.1.2.1 - Game mod - Download
The file Napoleonic Zombies v.1.2.1 is a modification for Mount & Blade: Warband, a(n) rpg game. Download for free.
file typeGame mod
file size1939.1 MB
last updateSunday, October 7, 2018
downloads1268
downloads (7 days)39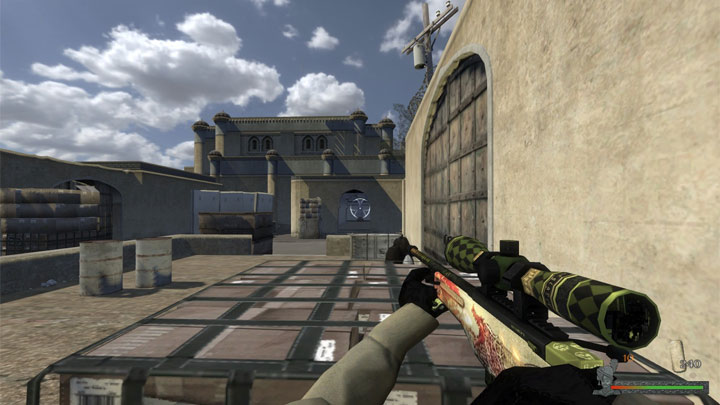 Napoleonic Zombies is a mod for Mount & Blade: Warband, created by DarthKiller454.
Description (in authorís own words):
Napoleonic Zombies is a modification developed by me (DarthKiller454) based off many mods/games more well some less known in the gaming-community.
It is based off Napoleonic Wars and uses various assets, scripts and modifications to express the wonderful feeling of a zombie apocalypse.
This modification only exists as is without download until it is being resolved whether all used assets are given permission to use.
Features:
- BF II Autofire (as Base for weapons but mostly with extended features)
- Survival Gamemode (Siege with Death as Lose condition and without flags)
- Counter-Strike like Bomb Defusal Gamemode
- 100's of different weapons to choose from
- Loot System on some maps
- Zombies with their own animations
- Units from WW2 to Modern Era to choose from
- Some nice Guitar you can play on
- Grenades (even Smoke Grenades)
- Some maps designed for the modification
- Zombies attacking Barricades and stuff
- Customized props to construct even whole forts
- Police brutality
- Bots using the guns(with automatic fire)
-
Have fun!
Credits: (most aren't verified)
Iron Europe Team (Animations and some minor stuff)
Bear Force II Team (Autofire Base code)
Valve (Counter-Strike Global Offensive Content / Left 4 Dead(2) Content / )
New World Interactive (Insurgency Content)
Treyarch (Call of Duty Content)
Sledgehammer Games (Call of Duty WW2 Content)
Infinity Ward (Call of Duty Modern Warfare+Remastered Content)
Strangelite Studios (Starship Troopers Content*Hidden)
No More Room in Hell (Voices)
Some OSP Packs I picked up in Taleworlds Forums (Props, Weapons, Animations)
Taleworlds Entertainment (Mount & Blade: Warband)
FSE-Studios (Mount & Blade: Warband - Napoleonic Wars)
Resident Evil (Zombies, Player Models)
Myself (Coding, Animations, Rigging, 2D-Art, Lead-Developer (lol), Mapping)
Some Random FSE-Dude (Mapping)
Mod offers an installer.
Report problems with download to support@gamepressure.com
see more
Popular files for Mount & Blade: Warband