Hexen: Beyond Heretic - Quest for Glory IV 3D Project v.0.1b - Game mod - Download
The file Quest for Glory IV 3D Project v.0.1b is a modification for Hexen: Beyond Heretic, a(n) action game. Download for free.
file typeGame mod
file size63.9 MB
downloads257
(last 7 days)0
last updateFriday, June 7, 2019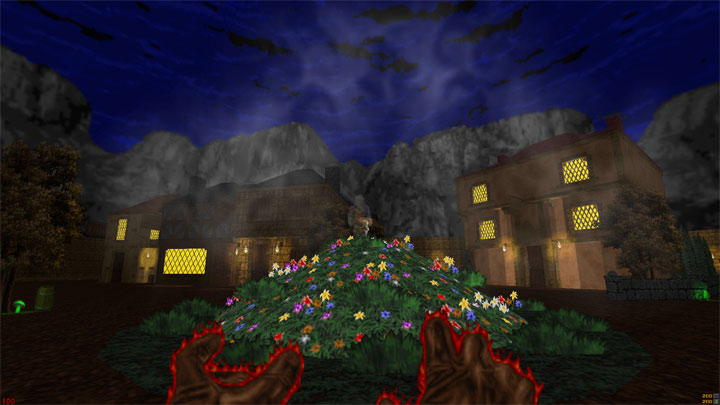 Quest for Glory IV 3D Project is a mod for Hexen: Beyond Heretic, created by Blake00.
Description (in authorís own words):
Welcome to my Quest for Glory IV 3D project page. QFG4 3D is a total conversion single player 19 map mod for Hexen with the ZDoom enhancement. The mod contains new levels, textures, decoration, weapons, monsters, NPCs, cutscenes, music & sounds based in Mordavia, the world of the classic Sierra game Quest for Glory IV - Shadows of Darkness.
Before anyone else says it Iíd like to say that QFG4 doesnít need to be in 3D, nor is my project an attempt to convert every single part of the game to 3D (if you want to do everything in QFG4 then go play QFG4 haha). I created QFG4 3D just for fun and to see if I could actually do it lol. Plus it was rather fun to create new areas/views not seen in the original game (eg I show more of the town & give you 360 degree views of each original game location). So if others happen to enjoy this project too then thatís a bonus, but if youíre not a fan of retro gaming & graphics then this probably isnít going to be of much interest to you.
I used the old Hexen/Doom engine as I lack the graphic & programming talents to use a modern game engine, plus I wanted it to retain the look at feel of the era when QFG4 came out. However the ZDoom/GZDoom extension updates the old engine quite a bit to use true 3D, OpenGL effects & now in 2016 it even supports VR! So if you ever wanted to walk around Mordavia as if youíre there then this is your chance (at least until someone else does a much better job haha).
Instructions:
To run this mod use GZDoom.
Last update: Friday, June 7, 2019
Genre: Action
File size: 63.9 MB
see more
Popular files for Hexen: Beyond Heretic