Mass Effect 2 - JeanLuc's Miranda HD revised by Catachrism Edition v.2.2 - Game mod - Download
The file JeanLuc's Miranda HD revised by Catachrism Edition v.2.2 is a modification for Mass Effect 2, a(n) rpg game. Download for free.
file typeGame mod
file size71.9 MB
downloads1357
(last 7 days)11
last updateMonday, January 21, 2019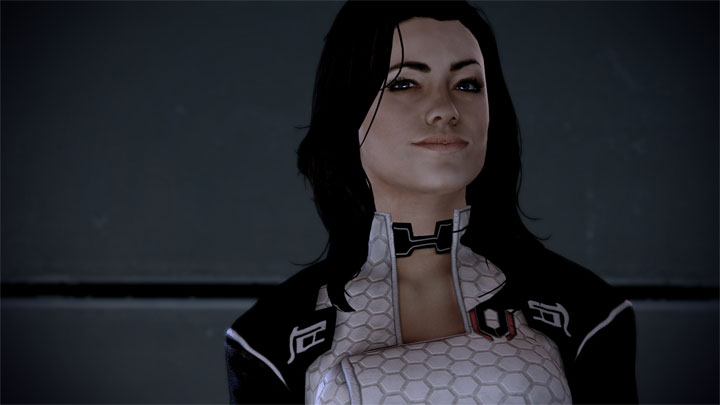 JeanLuc's Miranda HD revised by Catachrism Edition is a mod for Mass Effect 2, created by JeanLuc761 and Catachrism.
Description:
Miranda HD textures for ME2 by the one and only JeanLuc761 with some small fixes and touch ups by CDAMJC
With JeanLuc's permission and crediting him as the creator of these HD textures I have released a version I have had for a while now to the public with some fixes.
These textures cover:
Miranda's head and face
White hexagon outfit
Black Cerberus outfit
Romance hexagon version
All credits go to JeanLuc761
What's changed are edits by CDAMJC as follows:
Added face and scalp normal maps to bring out more details from JeanLuc's textures
Fixed forehead seam
Fixed neck clipping in which the skin would show through Miranda's black collar (this is an engine/game bug -not really fixed but greatly hidden with some texture work-)
Added more detail to romance outfit, fixed bra straps and normal map artifacting, added more details to match non romance version (hexagons and fabric patterns), and added detail to skin.
Some body spec maps and normal maps previously 2k are now 4k to better capture details.
Lastly formatted all textures to be compatible with ME3Explorer tpf tools and Texplorer.
Should work with Texmod on vanilla game and also with ME3Explorer with tree built from vanilla game.
Instructions:
Use a program that supports .tpf, files, like for example ME3Explorer.
Last update: Monday, January 21, 2019
Genre: RPG
File size: 71.9 MB
see more
Popular files for Mass Effect 2