Mass Effect 2 - Arrival Triggering Mod v.1.0 - Game mod - Download
The file Arrival Triggering Mod v.1.0 is a modification for Mass Effect 2, a(n) rpg game. Download for free.
file typeGame mod
file size1.1 MB
downloads767
(last 7 days)0
last updateMonday, February 4, 2019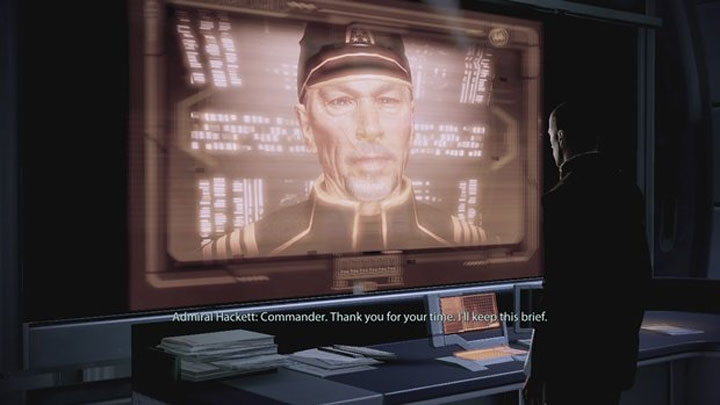 Arrival Triggering Mod is a mod for Mass Effect 2, created by MrFob.
Description:
Are you one of those people annoyed by the fact that Hackett calls you so early in the game about Arrival?
The Arrival DLC really fits best into the story at the very end of Mass Effect 2 but Hackett already calls you very early in the game. More than that, his briefing sounds quite urgent and delaying it doesn't seem wise.
This mod resolves the problem by changing the trigger for Hackett's message. It delays the briefing until after the Suicide Mission and allows you to play the DLC as a bridge between ME2 and ME3.
After downloading the archive, read the instruction very carefully. There are a couple of pitfalls associated with modding ME2 DLC and it is important to be aware of them.
Also, this mod comes in 2 versions.
Version 1 will trigger the DLC right after the Suicide Mission.
Version 2 will allow you to delay the trigger even further, just in case you have unfinished business to attend to first.
Installation:
Simply copy the file BioD_Nor.pcc in the folder: "<Your ME2 Install Directory>\BioGame\DLC\DLC_EXP_Part02\CookedPC\" and replace the existing file. Make a backup of your original file first!!!
IMPORTANT: You will need to run the DLC Authorization Patch for ME2, in order for the game to run with the mod. Download ME3Explorer and open the ME2Explorer. Go to the "Tools" menu and run the "DLC Crack".
Last update: Monday, February 4, 2019
Genre: RPG
File size: 1.1 MB
see more
Popular files for Mass Effect 2