Men of War: Assault Squad 2 - Nobody Except Us v.1.2.2c - Game mod - Download
The file Nobody Except Us v.1.2.2c is a modification for Men of War: Assault Squad 2, a(n) strategy game. Download for free.
file typeGame mod
file size4193.4 MB
downloads4061
(last 7 days)23
last updateTuesday, January 14, 2020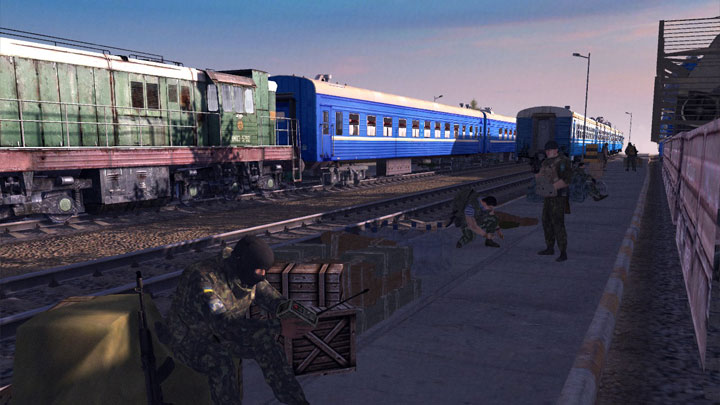 Nobody Except Us is a mod for Men of War: Assault Squad 2, created by UPO Team.
Description:
Nobody Except Us m?dification about events on Donbass 2014-2018.
Singleplayer
At this moment single has 4 campanies, you can you can play only for the ZSU, 'cause it's our politic. If you aren't agree, we are not against creating separate campaigns for the separatists, but these campaigns would be making and updating by yourself. We only give you right to use our resources.
So, you will find you in the thicket of events that hot days, either 2014, or 2017, there is no matter where is dislocated your group or armor, you must prove that you fight the enemy anywhere and at any time!
Multiplayer
From version 1.1 multiplayer is available. Four fractions are available: Ukraine, Novorussia, USA & RF. You will surprised, why USA(RF is obvious), however we are only addon to CW, that's why these two fractions belong CW, so we haven't permission to delete them at all. Also, here lovers of L/DPR can play for this sede. Moreover, play this will be interesting, because new special maps are created!
Installation:
You must have MOW AS 2 ver 3.262.0 2. Cold War 1.6.7b 3. NEU ver. 1.1.0g After MOW AS 2 installation, put 'COLD WAR 1.6.7b' and 'Nobody except us' into folder 'mods' in the your direction of the game. Then open game and turn on: 1)Cold War and after that 2)NEU in the 'Options>MODs'. Now, you are ready to play!)
Last update: Tuesday, January 14, 2020
Genre: Strategy
File size: 4193.4 MB
see more
Popular files for Men of War: Assault Squad 2