Doom II: Hell on Earth - Firetop Mountain v.8102017 - Game mod - Download
The file Firetop Mountain v.8102017 is a modification for Doom II: Hell on Earth, a(n) action game. Download for free.
file typeGame mod
file size28.5 MB
last updateWednesday, March 13, 2019
downloads323
downloads (7 days)1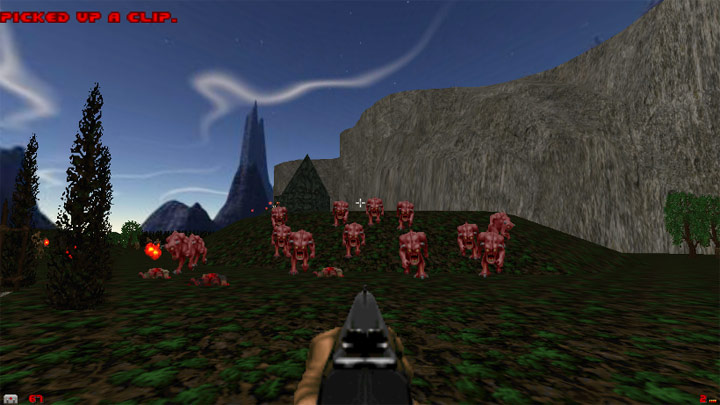 Firetop Mountain is a mod for Doom II, created by glenzinho.
Description (in authorís own words):
The idea for the map is based off of those old Fighting Fantasy books where you used dice and a pencil. It gets its name from the first book, The Warlock of Firetop Mountain. Back in the mid to late 90s I sketched out the map as described in the book and decided to make a Doom level based on it. The floor plan I sketched is long lost, so apart from the beginning of inside the mountain, the rest has been newly created from scratch.
STORY: Zagor, the Warlock of Firetop Mountain has risen again, this time drawing on the Doom Demons to power his resurrection. His spiritual being of fire & brimstone has been infused into the physical body of an Archvile... needless to say he is now quite a formidable foe. It's up to you, you Doomed Guy, to cut a bloody swathe through his bloodthirsty demonic hordes and once and for all slay Zagor, The Warlock of Firetop Mountain.
To run this mod use GZDoom.
Report problems with download to support@gamepressure.com
see more
Popular files for Doom II: Hell on Earth