Thief: Deadly Shadows - The Crypt v.1.1 - Game mod - Download
The file The Crypt v.1.1 is a modification for Thief: Deadly Shadows, a(n) action game. Download for free.
file typeGame mod
file size48 MB
last updateTuesday, June 11, 2019
downloads27
downloads (7 days)0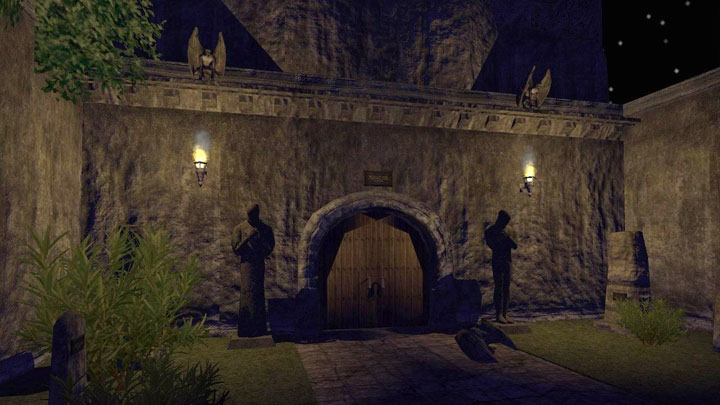 The Crypt is a mod for Thief: Deadly Shadows, created by Norbert Navratil.
Description:
A new SP mission.
Story:
Yesterday I visited Perry to sell some goods and he told me about Rueben. Yes, Rueben was one of two the Downwinders leaders from whom I was to steal Lord Randall's Sapphire vase. Perry said that another shopkeeper, Ramien, had told him that Rueben had planned to visit Perry. When asked, Ramien would not disclose the purpose of the visit. Perry later learned that Rueben had nearly been caught by a Hammerite patrol near Perry's shop just two days ago. Perry believes that Rueben must have some big problems and might be hiding in the old cemetery near the abandoned mansion. Perry has asked for my help in finding Rueben and asking him why he wanted to see Perry.
Instructions
To launch this mod you need FMSel manager shipped with the Sneaky Upgrade..
Beginner's quick start guide to playing FMs using the FMSel loader frontend: (To play using GL, just make sure GL is installed before installing the Sneaky Upgrade.)
Create a folder for downloaded FMs in a neutral location. A subfolder of your Downloads folder will do
Go to a site which hosts Thief 3 FMs, and download some into that folder
Start FMSel through the cyan desktop icon.
A dialog will ask for the FM archive path. Select the folder from above
The FMSel window will now show the titles of the downloaded FMs. Right-click an entry and select View Info File to see the FM's readme
To start the mission, click Play FM (or Start FM if you're ready for a full play-through)
See the FMSel readme for more detailed information
see more
Popular files for Thief: Deadly Shadows