Heretic - Masters of Chaos v.1.1 - Game mod - Download
The file Masters of Chaos v.1.1 is a modification for Heretic, a(n) action game. Download for free.
file typeGame mod
file size12.7 MB
last updateSunday, July 21, 2019
downloads126
downloads (7 days)2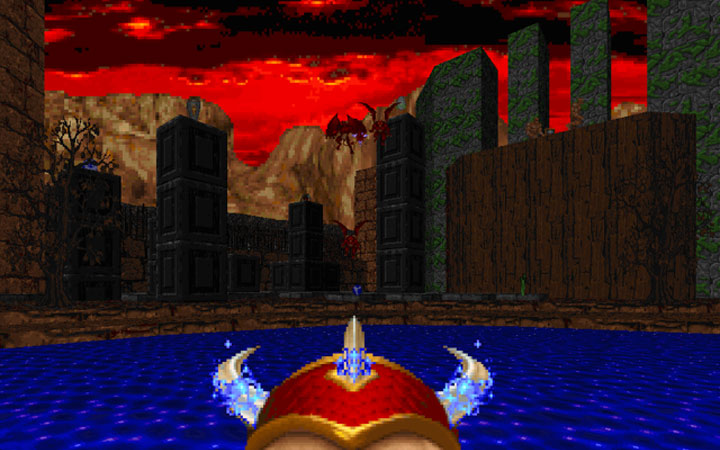 Masters of Chaos is a mod for Heretic, created by Caleb i Doom_Warrior.
DescriptionL:
Three totally new episodes for Heretic - 31 levels, including new graphics, sounds and music. Five new weapons - 13 in all. New deadly enemies, new tricks and traps and much more.
STORY:
Five years after the events in heretic.
At last Corvus is back in his home town, where he spends his normal life.
It's so peaceful and quiet here. Until now. There's a new dangerous enemy. The one who calls himself Mighty Voltrog. He's was one of the serpent riders but his lust for ultimate power made him stronger then ever.
He betrayed serpent riders and worked on his own. Now he's the master of chaos. He's using the chaos crystals to suck the living energy from the entire planets giving him the ultimate power. The only way to stop
this madness is to destroy all three crystals. Your objective is to travel from your home land to the land beetween hell and earth and the land of the dead itself to find each crystal and destroy it as quictly as possible.
This is the only way to weak the powers of Mighty Voltrog.
To run this mod use ZDoom,