Soldier of Fortune 2: Double Helix - Skyscraper - Game mod - Download
The file Skyscraper is a modification for Soldier of Fortune 2: Double Helix, a(n) action game. Download for free.
file typeGame mod
file size6 MB
last updateSunday, July 21, 2019
downloads83
downloads (7 days)3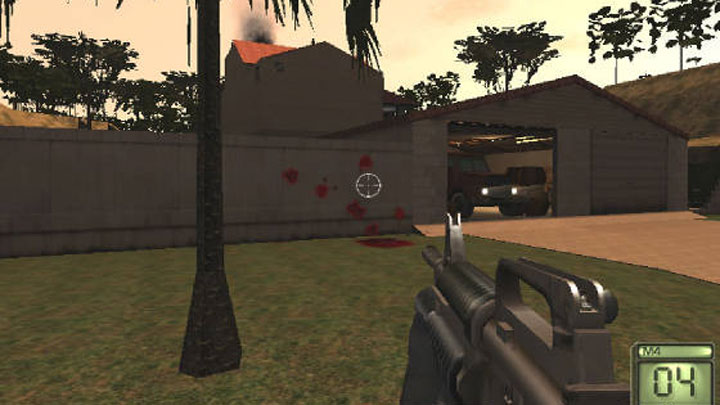 Skyscraper is a mod for Soldier of Fortune II, created by Deadmeat1971.
Description:
This FULL version is a conversion from the Quake 2 map pack: SKYSCRAPER, plus one new additional map which provide as a "bridge" between two maps.
STORY:
September 11th has called for a temporary rehire of "soldier of fortune"....
You're John Mullins, a retired veteran, who has been hired again to eliminate the next terrorists' plans for attack. Resources said that their plans are to attack a skyscraper (again). This time around, they have decided to use the skyscraper as a "testing gound" for their new biological weapon. Resources also have been informed that they have a training session being held there at the skyscraper. Their goal, as well, is to eliminate any "soldier of fortune" whose attempt is to stop them. They had already murdered your partner, Madeline Taylor, for a "price tag".... The sources verified that their primary target now IS John Mullins. Since it's your life they want, so why not "hire" the best to get the "job" done right?
Besides eliminating the terrorists, two objectives must be met. One is to stop the leader named "Wilson" who is responsible for promoting the weapon. "Wilson" is one of the triplets who are brothers and can be identified by their dyed blonde hair... The other objective is to get the suitcase that holds the evidence of this weapon... Once these objectives have been achieved, a helicopter would eventually pick you up safely at the helipad..... To get to the skyscraper, you must start at the beginning where the suppliers start which is the house in the countryside...... To achieve successful for this game, the player must search everywhere for the keys which unlock some slight "puzzles"... Be aware that there are two types of keys. Red keys usually open regular doors and elevator doors. Brown keys however open chest and even air vents.....
Good Luck, soldier, you going to need it.....
Instrukcje:
Wypakuj do folderu "…Soldier of Fortune II\base". Uruchom grę, wejdź w tryb dla pojedynczego gracza, aktywuj konsolę i wpisz komendę:
map SoF2Sky1
see more
Popular files for Soldier of Fortune 2: Double Helix