Dying Light - Lighting Mod- Easy on the Eyes v.1.0 - Game mod - Download
The file Lighting Mod- Easy on the Eyes v.1.0 is a modification for Dying Light, a(n) action game. Download for free.
file typeGame mod
file size13.1 KB
last updateSunday, October 6, 2019
downloads381
downloads (7 days)5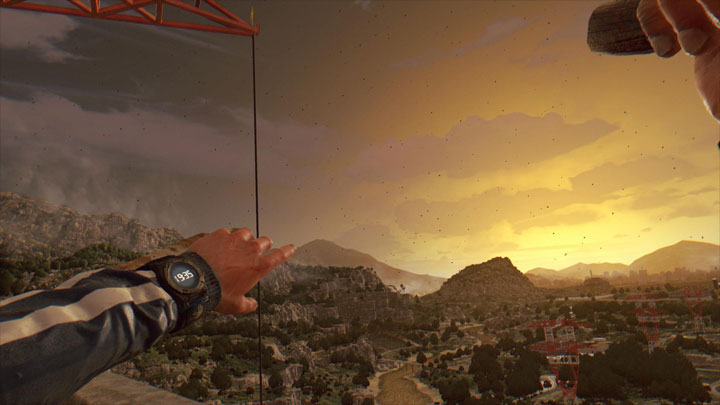 Lighting Mod- Easy on the Eyes is a mod for Dying Light, created by JovianStone.
Description (in authorís own words):
Removes the strong Glow and Bloom effect, also hastens the HDR eye-adaptation effect. No more glaring light through windows, or when looking at the sky or the horizon. Also changes the colors of the sky and clouds during sunrise,day, and sunset.
This mod may not be for everyone.
I guess I have more sensitivity to light than most other people, but I personally believe that most modern games over-use Dynamic Lighting. It's a great effect when used appropriately and/or sparingly, but when you're constantly inundated with drastically bright lights during you gaming session, it's not long before eye-strain and headaches makes you quit/exit (at least it does for me).
This mod changes the Sun's intensity, glow, color, eye-adaptation rate, and removed lens flare. It also changes the color of the sky and clouds, and the way light appears (glows) through windows.
Install:
All Game Versions (including " The Following"):
No other mods installed:
Copy data3.pak to ....Dying Light\ DW \ and overwrite (make backup of original)
Using other mods as well:
data folder needs to be added to the data3.pak by using the mod Simple Pakker by lyravega found here (or repacked using WinRAR):
http://www.nexusmods.com/dyinglight/mods/82/?
Simple Pakker is an easy program that allows you to repack mods into a .pak format. Very easy to use and allows all the mods here on the Dying Light Nexus to function in-game. Just follow his instructions and remember to endorse :)