Sword of the Stars: The Pit - The Pit Fan Mod v.2.6.8 Beta 65 - Game mod - Download
The file The Pit Fan Mod v.2.6.8 Beta 65 is a modification for Sword of the Stars: The Pit, a(n) rpg game. Download for free.
file typeGame mod
file size5.3 MB
last updateSunday, May 17, 2020
downloads80
downloads (7 days)0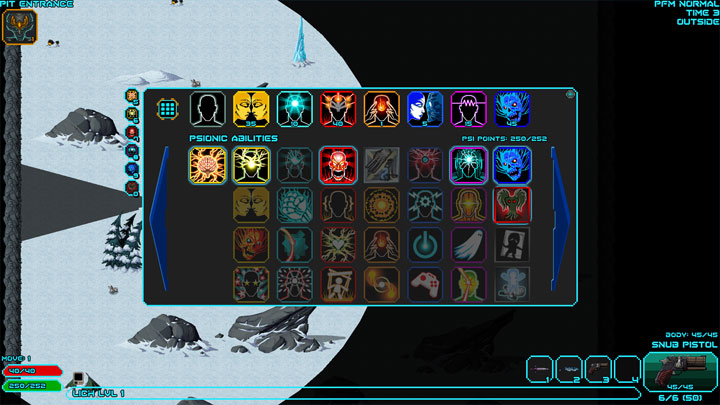 The Pit Fan Mod is a mod for Mod Sword of the Stars: The Pit, created by Czudak
Description (in authorís own words):
If you ever would need a mod for SotS: The Pit, this one is that you should choose. With a small, but very active community of players/testers that grew around it, it's the most polished modification for the game, that receives constant updates (so make sure to check the downloads section frequently).<br><br><br>The always active Discord channel:†Discord.gg
Uploaded with the permission and blessing of the original creator.
FEATURES:
- An "Unlock All Recipes" button has been added.
- There are key commands to "Pick Up All Items" and "Drop All Items With Durability".
- Random mode where you get a character and equipment chosen for you.
- The game will remember shortcuts if you drop and pick up an item.
- A third row of shortcuts has been added for items and psionics.
- Resting has been sped up considerably.
- Beginner and Ludicrous difficulty levels have been added. Beginner wonít destroy your ingredients when you fail a craft.
- Mouse wheel support for scrolling windows has been added.
- Rebalanced classes, items, props, psionics, and recipes.
- The map has been enlarged to fill your game window.
- Engineering has been removed and all recipes remapped to other skills.
- Enemy animations have been sped up.
- Kills from your allies now give experience.
- Enemies that spawn creatures like Maintenance Masters and Moon Bear Kings will no longer do that right behind you. Rather they will appear outside of your total vision radius and come chasing. No need to back up to a wall anymore.
- Brains (rebranded as Perception) attribute now increases your vision range. Now you actually have a reason to invest points in it.
- Mechanics that encourage tedious gameplay have been removed.
- Tesseract well no longer destroys items.
- The item destruction trap has been replaced with the item discharge trap.
- Traps and turrets are actually useful now.
- Energy backpacks are no longer larger than laser rifles.
- Many monsters now have a very small chance of dropping their weapon.
- Traps of many types can be crafted and then turned into their corresponding grenades.
- Over 30 new recipes have been added (with many more to come).
That's just the tip of the iceberg here.
For installation instructions consult the included readme file.
Files for Sword of the Stars: The Pit