Mount & Blade: Warband - World of Noth v.0.4 Beta - Game mod - Download
The file World of Noth v.0.4 Beta is a modification for Mount & Blade: Warband, a(n) rpg game. Download for free.
file typeGame mod
file size240.4 MB
last updateTuesday, October 22, 2019
downloads1126
downloads (7 days)8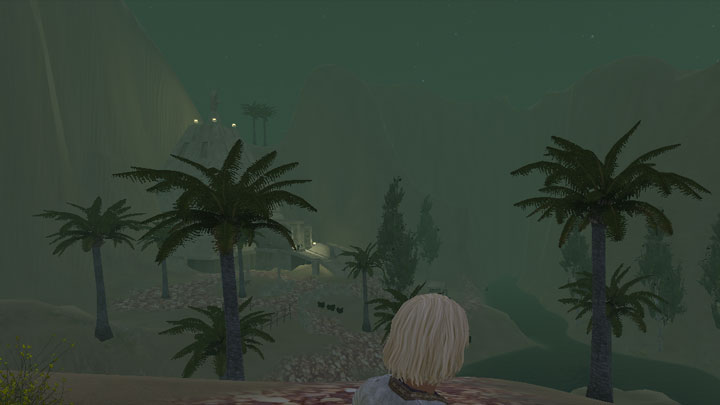 World of Noth is a mod for Mount & Blade: Warband, created by Dreamy Folk.
Description:
World of Noth is a combat enchancement, content expansion and a story mod for Warband that adds lots of exciting features to the world of calradia. Project aims to revolutionize the combat mechanic and make sure action never stops both in battle and world map. ~
Furthermore, players should be guided to experience the world and learn that all have right to live refardless of color, race or purpose. Thats what we are, what life is. We are born to do extraordinary things if we choose to walk that tough path.
Yet world goes on, and there is always hope even so how trying can times be. Choose a path, find your place in the world and witness what real world may once perhaps was or could be. Expect the impossible to be a possibility and only way to reach there is through friendship of those who did not yet find their place, wisdom of those who did and challenge of those who is going to call you to your new paths.
Detailed Feature List
Main Storyline
New Quests
Rolling Forward
Hundreds of new dialogs - Listen the tales of legends!
Reputation system - Rise in the ranks of factions!
Cinematics - You will encounter cinematics as the story is unfolded!
New factions- New world, filled with new cultures.
Unique parties - Beat down unique parties and bosses!
Many unique locations to interact with.
Daily quests.
Teleport stones.
Artifacts with unique functionalities
New war system - Factions react to each other, building war camps and sending new parties that has their own behaviors
Excavations - Help Moolan defend its excavations as they unravel their ancient lands!
Bushes - Hide in bushes in world map!
Prisoner camps - Assault prisoner camps to rescue heroes and troops that will aid you or an allied faction.
Discovery - World is fogged, explore the world to relieve the fog!
Minor battle features - Critical strike, agent speed increases after a successful hit.
Taunting
Revamped faction locations.
Outposts - Claim outposts to build farms and wells. Farms will generate income for you.
Victory goals - Finish the game as you achieve goals.
New world map.
New items.
Hunting - Catch animals on world map by going near to them then access to your hunting bag with X key to get spoils.
Many many new enemy parties for player to fight.
New creatures such as undead and golem.
Terrain-based party speeds.
Earn denars by killing enemies in battlefield!
New troop trees!
Buy soldiers from barracks captains!
Join in ambushes of Rebellions.
Get quests from same lord even though you have already one.
Hundreds of new dialogs.
Deep lore.
Set sail on seas from docks!
Catch fishes on sea.
Mercenary camps - Buy mercenaries from 3 different leagues.
NPC details above their heads - Learn their level, name and troop type if you have enough spotting skill!
Buffs and Debuffs - Certain NPCs will boost allies around them with damage, hp and defense.
Pinning - Pin any party on map to track them down.
Lords have hundreds of troops.
Unique troops - Redsabers with hundreds of HP and fast speed, Druids that heal their allies, Templeri that AOE enemies...
HP regeneration - Your HP will get regenerated..
New artworks
New music
New companions and system
New animations
New character creation system.
and...many other things I cannot remember at the moment!
Backstory
Lands of Noth are home to six factions and all kind of folk. At the present, its lands are threatened by an emergent faction of invaders, called as "Marchial" - from east.
To north, clans of Jgornard keeps a silent presence dwelled in minning, smithing, worshipping to the gods and studying ancient texts.
To south, Moola also keeps itself out of the events that are happening in midlands. Their need for water made them selfish and all their efforts go into survival in harsh deserts of their ancestors. Meanwhile, they are in search for Fire Chalices of their godess, Zerra.
Frens, in midland, prepare for war against Marchial while trying to keep their land intact. Their new monarch, young king is having a hard time trying to maintain his authority.
Renns already started taking heavy casualties for their new neighbour is now focused on them. If no help arrives soon, lowfolk of Renns may fall soon. Absent of leadership, faith to their shamanistic gods are but all that still keeps them fighting.
Rebellion, stuck in-between frenns and renns secured the river. They need more people, resources to truly aid all factions - but their first course of action will always be dealing damage to Marchial. For their homeland is taken from them.
All around the land, there are bands of warriors formed. In land of noth, outlawry can no longer be dealt with. All around the lands, thieves and bandits run.
To install:
Extract into "…MountBlade Warband\Modules" and activate in launcher.
Last update: Tuesday, October 22, 2019
Genre: RPG
File size: 240.4 MB
see more
Popular files for Mount & Blade: Warband