Jurassic World Evolution - Various Gameplay Changes v.3 - Game mod - Download
The file Various Gameplay Changes v.3 is a modification for Jurassic World Evolution, a(n) strategy game. Download for free.
file typeGame mod
file size19.2 MB
last updateSunday, February 9, 2020
downloads114
downloads (7 days)31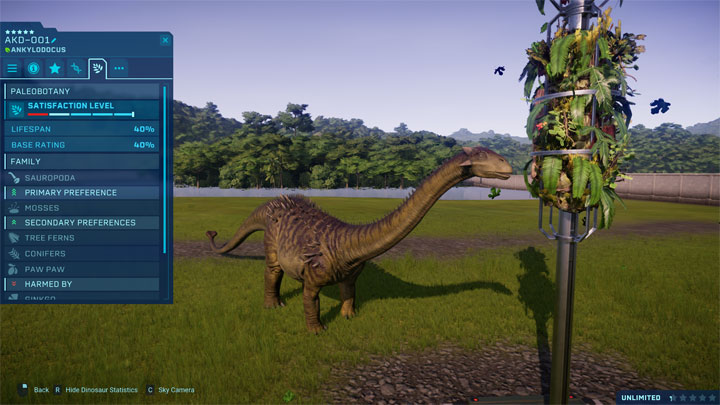 Various Gameplay Changes is a mod for Jurassic World Evolution, created by mjmannella.
Description (in authorís own words):
Makes various changes to the game involving dinosaurs and buildings.
Full changelog:
Muttaburrasaurus and Ouranosaurus will now "defend" themselves from small and medium carnivores (no damage actually gets dealt, more of a starring contest tbh)
Ankylodocus will now no longer be hunted by anything (including the Indominus rex!)
Dilophosaurus now no longer one-shots prey and uses venom
Proceratosaurus now no longer one-shots prey (though it deals 0 damage)
Muttaburrasaurus is now properly considered an Iguanodont in Paleo-diet
Balanced paleo-diets of Iguanodonts and Hadrosaurs
Stegoceratops and Ankylodocus now have unique paleo-diets to reflect the nature of them being hybrids (4 likes and dislikes each)
Some herbivores now have venom (Sauropelta, Chasmosaurus, and Chunkingosaurus, might be more)
Removed era restrictions for Sandbox Mode (for best experiences, play in the JP era, as JP decorations aren't available in the JW era at all)
Some non-spinosaurs have wetland needs (Nasutoceratops, Metriacanthrosaurus, Nigersaurus, and Polacanthus)
Allosaurus is now considered a large carnviore (as opposed to a medium carnivore)
Geneome gaps available for Indoraptor, Carnotaurus, and Velociraptor (no actual function, but helps set up the groundwork for future mods)
All dinosaurs should now be usable in the JP-era Challenge Mode
Other changes I might've forgot to list
Instructions:
Extract into gameís folder.
Files for Jurassic World Evolution