The Witcher - The Wedding v.1.1.2 - Game mod - Download
The file The Wedding v.1.1.2 is a modification for The Witcher, a(n) rpg game. Download for free.
file typeGame mod
file size62.8 MB
last updateSunday, February 2, 2020
downloads156
downloads (7 days)45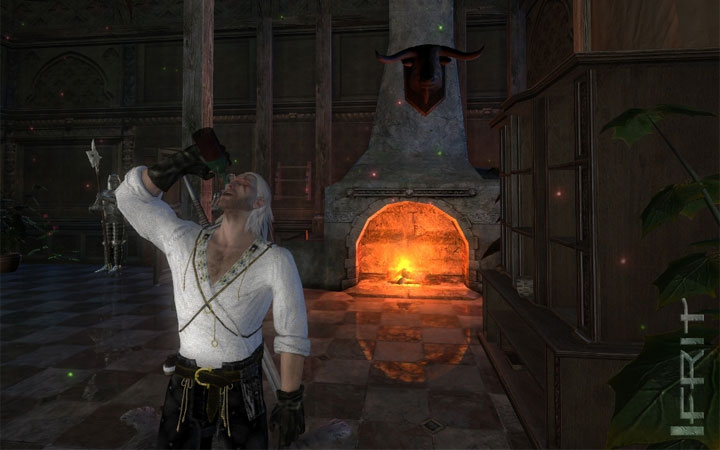 The Wedding is a mod for†The Witcher, created by †Ifrit.
Description (in authorsí own words)
Beautiful women, plenty of booze, the most delicate roast veal in all of Temeria, and all your best friends together in one place. All in all it's one of the best parties East of Lyria. And one more thing, dear Geralt, itís your wedding! The witcher wedding. You'll have to play it to see what those guys have in store for you and poor Geralt! First things first, Mr. Witcher: put on this astonishingly flamboyant lace-edged shirt and have fun!
Description
The Wedding is the first project we published for The Witcher. Over 200.000 people downloaded it already.
CD Projekt RED also included this work in the latest game's edition! However, we made minor improvements later, so we strongly recommend you to download the recent version.
Languages: English, Polish
Play time: 1 hour
Features
an adventure completely based on dialogue
known and beloved characters from the Saga and the game
plenty of references to Andrzej Sapkowki's works and other cultural events
a catchy soundtrack
humour, humour and once again, humour
additional content: walkthrough and wallpaper
Instructions:
Windows XP: just copy m1_ifrit.adv file to C:\Documents and Settings\All Users\Documents\The Witcher
Windows Vista/7: just copy m1_ifrit.adv file to C:\Users\Public\Documents\The Witcher
if older version is present
If you patched the game to version 1.5, you'll find file 'wesele.adv' in folder pointed above. It's older version of adventure delivered with patch 1.5 - delete it.