Resident Evil 5 - 1 Stage Only 4-2 Armory v.1.0 - Game mod - Download
The file 1 Stage Only 4-2 Armory v.1.0 is a modification for Resident Evil 5, a(n) action game. Download for free.
file typeGame mod
file size36.8 MB
last updateTuesday, May 19, 2020
downloads56
downloads (7 days)37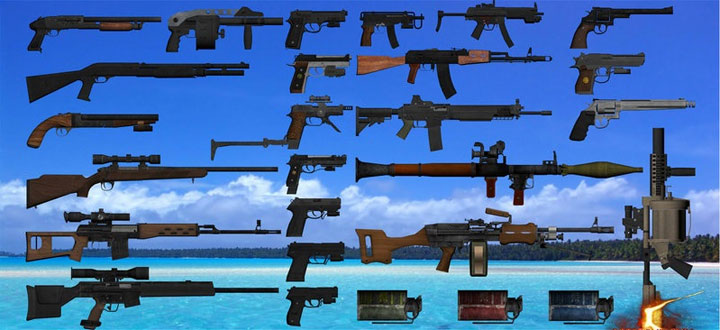 1 Stage Only 4-2 Armory is a mod for Resident Evil 5 Gold Edition, created by EXQRAY.
Description:
Since RE5 can use Trainer to tweak your ammo, weapon, bombs, and etc. I tried to make an Armory, maybe it's useless but I just only make the game to become more logical by default. You can find several weapons, bullets, bombs and others. "Just choose your own favorite weapons" and this chapter can be used for farming.
Detail Mod:
1. some weapons are set to be default, it's firepower and etc.
2. There's an event to enjoy for a moment
3. Rearrange the puzzle
4. Chapter text changed from Pyramid to Armory
5. New kind of Extreme Enemies ???
6. More surprise
7. New soundtrack for safe room
===============================================================================
Manual Installation :
1. Extract the files
2. Copy and replace nativePC_MT folder to [Depending on your RE5 installation path] [by default] C:\Program Files (x86)\Steam\steamapps\common\Resident Evil 5
3. Dont forget backup your nativePC_MT folder first
4. Play the game
==============================================================================
Known Issues :
Soundtrack looping for safe room isn't good enough
Files for Resident Evil 5