Crusader Kings II - Diadochi Kings v.0.10 - Game mod - Download
The file Diadochi Kings v.0.10 is a modification for Crusader Kings II, a(n) strategy game. Download for free.
file typeGame mod
file size213 MB
last updateTuesday, May 19, 2020
downloads71
downloads (7 days)46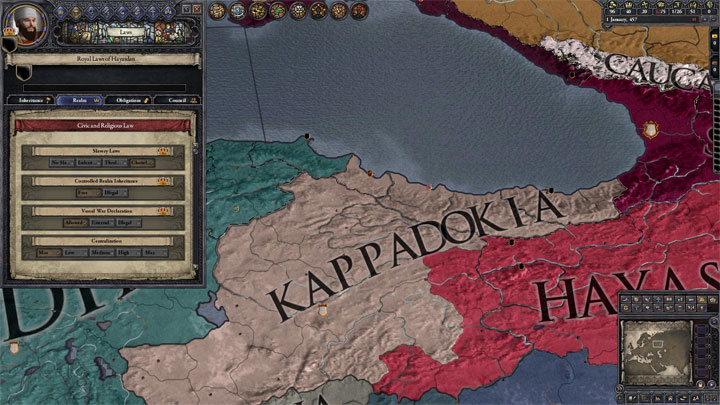 Diadochi Kings is a mod for Crusader Kings II, created by CK2: DK Team.
Description:
Alexander's Successors Conversion Mod for Crusader Kings II
DK is an overhaul mod attempting to bring the world of Crusader Kings 2 back more than 1000 years to the time of Alexander's Successors and their wars to reunite Alexander's empire after his death.
The CK2: DK Team's hope is to allow players to experience the strife between the Successors as they plot, negotiate, and war to further their own glory. More than this, the hope is to expand out from the Greek states through the whole of Ancient Mediterranea, to the Punic antagonism of the Rome and Carthage to the Gallic and German raids and more.
To install:
Extract into "My Documents\Paradox Interactive\Crusader Kings II\mods" and activate in menu.
see more
Popular files for Crusader Kings II