Halo: The Master Chief Collection - Toggle HUD for Halo 2 v.1.0 - Game mod - Download
The file Toggle HUD for Halo 2 v.1.0 is a modification for Halo: The Master Chief Collection, a(n) action game. Download for free.
file typeGame mod
file size5.5 MB
last updateTuesday, May 19, 2020
downloads52
downloads (7 days)34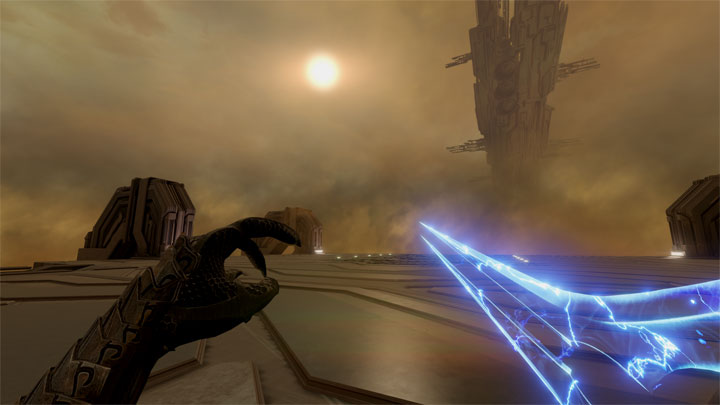 Toggle HUD for Halo 2 is a mod for Halo 2 Anniversary (the PC version thatís part of Halo: The Master Chief Collection), created by TheJanitor.
Description (in authorís own words):
This let's you toggle the HUD off with a hotkey or Xbox button.
Disclaimer:
This mod can only be run with anti-cheat disabled.
Instructions:
This mod has two versions:
Toggles everything on the HUD off.
Toggles the HUD off but leaves weapon pickup notifications on.
Each one has separate folder in this archive. Pick the one right for you and copy the contents of that folder into
Halo The Master Chief Collection\MCC\Binaries\Win64
Press caps lock to toggle HUD on/off.
Press down on the D-pad to toggle the HUD off with an Xbox controller
Note that this uses the same install location as my other HUD toggles so you can't use all mods at the same time (for now)
Important:
This game has dual wield so I can't make the scopes show by holding mouse 2 like in my Reach and Combat Evolved HUD toggle.
Instead you have to hold both shift and mouse 2 when zooming to make scopes visible. I would also recommend binding mouse wheel up and down to control zoom level with sniper rifles. I could not find a good solution to this for Xbox controller, but you can try experimenting yourself with by editing the bindings.
Changing keybinds:
To customize keybinds open d3dx.ini and search for ;Keybinds
Below you will find all the bindings with a description at the top.
A list of all available Xbox binds can be found here
Reshade compatibility:
Make sure your Reshade file is called dxgi.dll and not d3d11.dll.
I can't guarantee this will work for every system and configuration out there, certain laptops may be incompatible with dxgi.dll files.
Files for Halo: The Master Chief Collection