Tomb Raider - Tomb Raider Care Package v.1.0 - Game mod - Download
The file Tomb Raider Care Package v.1.0 is a modification for Tomb Raider, a(n) action game. Download for free.
file typeGame mod
file size2.5 MB
downloads572
(last 7 days)13
last updateSunday, July 5, 2020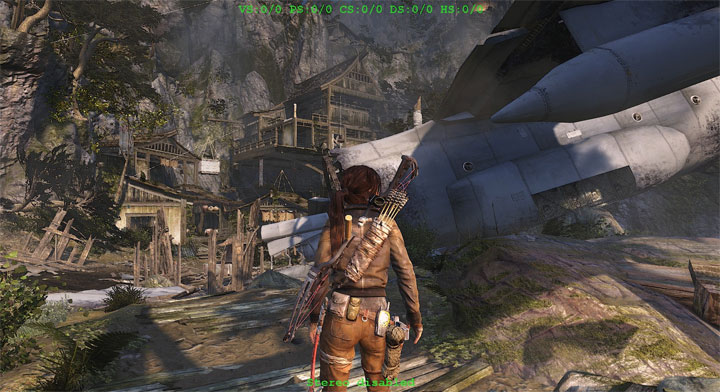 Tomb Raider Care Package is a mod for†Tomb Raider, created by †thrive4.
Description (in authorís own words):
Tomb raider 2013 this game... is probably the gold standard for the action adventure genre. Excelling in all aspects of game development only surpassed by its sequels rise and shadow of the tomb raider so modding wise this is hallowed ground, never the less... This package contains some tweaks realized with 3dmigoto and sweetfx.
3dmigto tweaks contain:
- remove glow shiny objects walkie talkie etc
- remove boekah effect
- reduce distance fog density
- remove waterdrops (overlay)
Further a sweetfx tone map re-balances brightness plus removes a slight yellow tint and a 'poor mans form of tessellation' gives the assets (cars, environment, etc) a bit of relief plus more definition and finally applied smaa (so disable AA in game).
Note:
I normally have the game running on 'exclusive fullscreen' unfortunately I had to change this to make screenshots also the shaderfixes run on an older version of 3dmigoto.
Install:
Copy the contents of the zip file to the install folder oftomb raider 2013, the folder which contains TombRaider.exe.
Last update: Sunday, July 5, 2020
Genre: Action
File size: 2.5 MB
Files for Tomb Raider