Enslaved: Odyssey to the West - Essential Fix Collection v.1.0.0 - Game mod - Download
The file Essential Fix Collection v.1.0.0 is a modification for Enslaved: Odyssey to the West, a(n) adventure game. Download for free.
file typeGame mod
file size102.9 KB
last updateTuesday, November 17, 2020
downloads26
downloads (7 days)17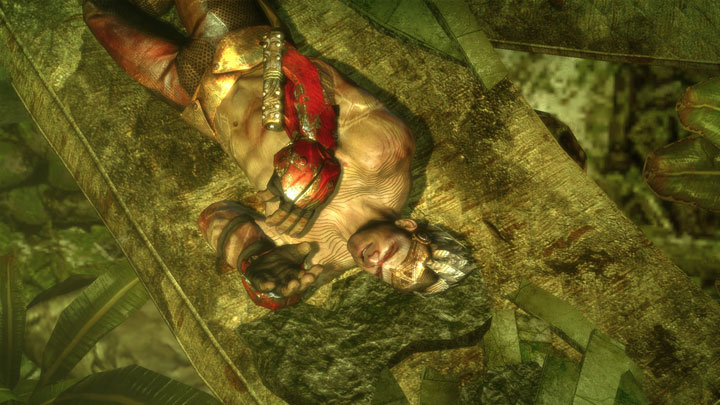 Essential Fix Collection is a mod for Enslaved: Odyssey to the West, created by  Jumbo Jenkins.
Description:
This is a collection of the most important and useful fixes for "Enslaved: Odyssey to the West Premium Edition" on Steam in one centralised, and easy to download file. If you've just bought the game and want everything to look and run as well as possible, this is for you! The collection contains:
Options to play in 1440p and 4K.
Increased shadow resolution, better anisotropy and a fix for the distracting shadow-banding visual bug on characters.
An unlimited frame-limit, it can now be played as fast your monitor allows! Originally the game would run at a maximum of 62FPS.
The ability to play with Monkey and Trip's extra costumes from a first playthrough, along with the ability to enable both of them at once - for some reason you are not able to do this by default.
An accompanying ".txt" file with easy to follow installation instructions.
Instructions:
Replace your original "MonkeyGame" folder in your "steamapps\common\Enslaved" subdirectory with the "MonkeyGame" foler supplied. This will adjust settings and unlock costumes so they can be used without completeing the game first. It also allows both Monkey and Trip alternate costumes to be enabled at the same time, which is something you can't already do for some reason.
Replace the "Documents" folder inside your own "C: > Users > *username*" directory. Don't worry, the only thing this changes is two game config files, other document-related files are completely unaffected. This will allow for 1440p and 4K resolutions, with up to 144fps support. Along with many graphical improvements such as better anistrophy, higher resolutions shadows, and fixed shadow-banding.
[NOTES:]
The game suffers from poor UI scaling so higher resolutions will result in very small UI elements.
The game also handles graphics settings strangely, so if you change your resolution in-game and it's giving you strange results (e.g. - running your gaming at 4K at an unlocked framerate instead of 4K locked 60FPS on a 4K 60Hz display, restart your game and this should fix things.
Last update: Tuesday, November 17, 2020
Genre: Adventure
File size: 102.9 KB