Doom (1993) - Bionicle Heroes: Doom Edition v.0.8 beta 2 - Game mod - Download
The file Bionicle Heroes: Doom Edition v.0.8 beta 2 is a modification for Doom (1993), a(n) action game. Download for free.
file typeGame mod
file size166.3 MB
last updateTuesday, January 12, 2021
downloads42
downloads (7 days)25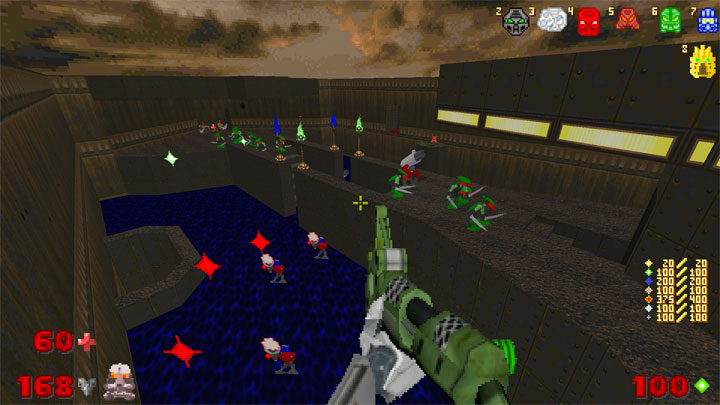 Bionicle Heroes: Doom Edition is a mod for Doom (the one from 1993 roku), created by theshyguy489.
Description:
This is a weapon and playerclass mod for GZdoom based on LEGO IP.
This mod adds 8 new weapons. Weapon sprites were made by rendering 3d models taken from the original game. STORY: The demon invasion of the earth did not work out so well, so now the demons are trying Mata Nui in the world of Bionicle. You play as the Maskless Toa. You have the ability to summon weapons and powers based on what mask you wear. The Toa Mata have all lost their masks so you must find them and use them to fight back the invasion.
To run this use ZDoom.
Last update: Tuesday, January 12, 2021
Genre: Action
File size: 166.3 MB