GreedFall - Fight like your life depend v.1.0.1 - Game mod - Download
The file Fight like your life depend v.1.0.1 is a modification for GreedFall, a(n) rpg game. Download for free.
file typeGame mod
file size54.9 KB
downloads215
(last 7 days)2
last updateWednesday, May 12, 2021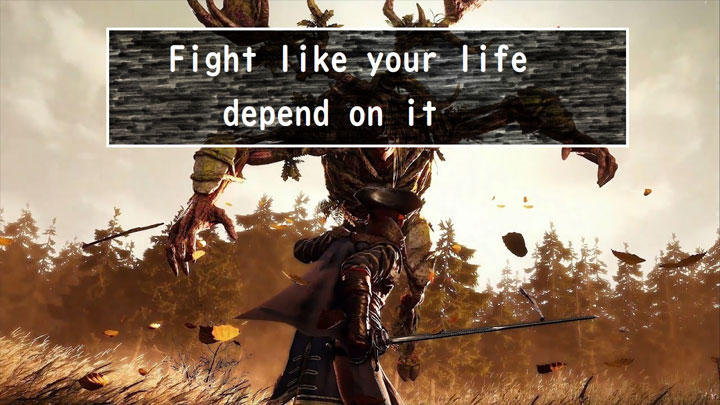 Fight like your life depend on it is a mod for GreedFall , created by TPadvance
Description
Improve AI so they can fight like a pro make combat in game so much more enjoyable. and some stats change to make it a little more realistic in my opinion
now AI will...
-parry and counter more
(just spam attack won't work anymore you have to use magic, fury attack, counter, stasis, flank to land an attack.)
-attack without letup, not waiting for turn and gang up on enemy
(just dodge and parry won't be enough. now you will need to set a trap and use stasis spell to break a group apart.)
-dodge more
-heal more if there are mana
-will try to flank enemy now and then
-Gunner will try to step back out of harm way
-Spell caster will priority range magic rather then melee magic
-AI will be able to use some of the player only attack & skill
-AI will be able to use fury attack
for stats change...
-normal attack don't stun as much
-Enemy will regen much less HP when out of fight
(now enemy won't regen full HP when you accident step out of bound while in fight.)
-Armor will do it job now and will actually protect wearer longer
(it time to use skill and that second weapon to break it quick or just bypass it with spell.)
-gun are more powerful
-kick and push and not as useless anymore
-fury attack will more likely to break enemy balance
-some action have less recovery time: (to be able to simulate feint)
-animation are a little faster in combat
-character won't leap as far when use melee attack
-no more invincible time frame if you dodge the wrong way you get hit if you fall down you get hit
Note:
while I use real life person and item as reference i still try to make it as fair as possible.
if any value i change is not to your taste you can change it yourself in:
TPcombatmodStat.sli - this file affect all character include player companion and npc
TPcombatmodCompanionAI.sli - this file only affect companion
TPcombatmodEnemyAI.sli - this file only affect npc
Install:
1.Extract archive file into Game Folder\datalocal.
Uninstall:
1.delete mod file
Compatible
May not compatible with mods That edited
?effects\library_effects.sli
?game_components\game_components_common.sli
Last update: Wednesday, May 12, 2021
Genre: RPG
File size: 54.9 KB
Files for GreedFall