Dark Souls III - Red Blood FX v.1 - Game mod - Download
The file Red Blood FX v.1 is a modification for Dark Souls III, a(n) rpg game. Download for free.
file typeGame mod
file size1.1 MB
downloads171
(last 7 days)3
last updateSunday, May 30, 2021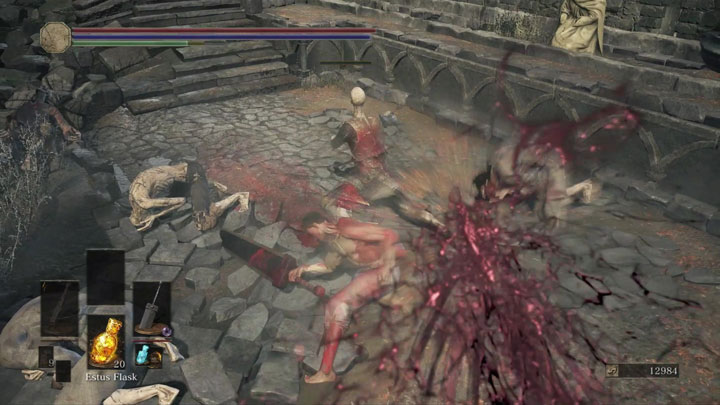 Red Blood FX is a mod for Dark Souls 3, created by  Jb0238177.
Description:
Changes the ash color of the player & enemies blood/blood splashes to more of a red color...
Important, Read This Before Installing!
-Make sure you have all of the game's DLC installed so the mod works properly.
-Before installing this mod make sure to backup your original Dark Souls III "Data0.bdt" file.
-It is located in the Dark Souls III Game folder: "D:\SteamLibrary\steamapps\common\DARK SOULS III\Game".
How To Install Mod:
-Extract the "archive" file with 7ZIP.
-Inside the "Red Blood FX" folder there will be a "Game" folder, drag & drop the "Game" folder into your "Dark Souls III" folder.
-Click "Okay" to replace file.
NOTICE!
-This mod modifies the game's "Data0.bdt" file & you should not use this mod online!
-This mod is not compatible with any other mods that modify the "Data0.bdt" file!
How To Uninstall Mod:
-To uninstall the mod delete the "Data0.bdt" file & restore with the original you backed up.
-If you didn't back up the original "Data0.bdt" file you will have to verify the game files with Steam to restore the file.
Last update: Sunday, May 30, 2021
Genre: RPG
File size: 1.1 MB
see more
Popular files for Dark Souls III