Wolfenstein: Enemy Territory - ETL Frostbite v.14 - Game mod - Download
The file ETL Frostbite v.14 is a modification for Wolfenstein: Enemy Territory, a(n) action game. Download for free.
file typeGame mod
file size26.1 MB
downloads74
(last 7 days)4
last updateMonday, July 5, 2021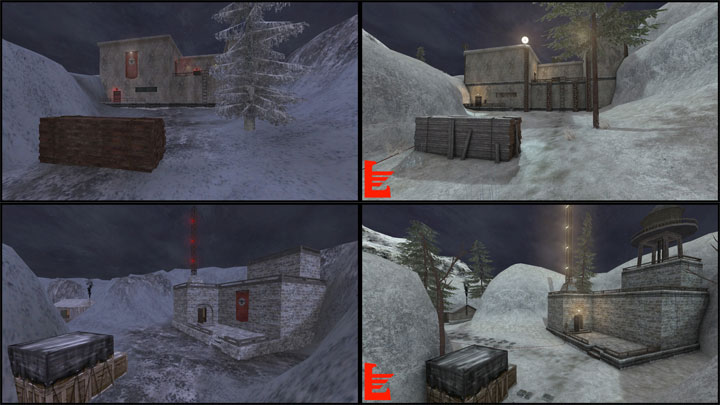 Old version of the map on the left, the upgraded ETL one on the right.
ETL Frostbite is a mod for Wolfenstein: Enemy Territory, created by KeMoN.
Description:
ET: Legacy visual overhaul for Frostbite.Original map created by Moonkey. Visual overhaul created by kemon.
Campaign: 'Rocket Base' (2/3)
After slowing down the Allied attack at the coastal fortress, the Axis set up position in a fortified storage facility. Having narrowly lost the confidential documents in Ice, the Allies have to launch a direct attack on this storage facility, as it is the only way to gain intel on the exact whereabouts of the secret rocket base reported in this area. Hence, the Allies attempt to infiltrate the facility, steal those documents and radio them to OSA headquarters for decyphering.
Instructions:
1.First install ET: Legacy.
2.Download ETL Frostbite and extract "…ETLegacy\etmain"
Last update: Monday, July 5, 2021
Genre: Action
File size: 26.1 MB
Files for Wolfenstein: Enemy Territory