Wolfenstein: Enemy Territory - ETL Bergen (new MP map) v.7 - Game mod - Download
The file ETL Bergen (new MP map) v.7 is a modification for Wolfenstein: Enemy Territory, a(n) action game. Download for free.
file typeGame mod
file size41.3 MB
downloads87
(last 7 days)1
last updateTuesday, July 6, 2021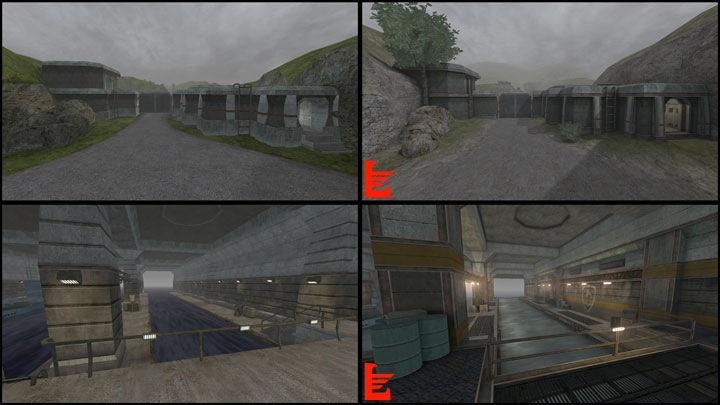 Old version of the map on the left, the upgraded ETL one on the right.
ETL Bergen is a mod for Wolfenstein: Enemy Territory, cereated by KeMoN.
Description:
Latest version of the ET: Legacy visual overhaul for Bergen
Original map created by Detoeni. Visual overhaul created by kemon.
Read more here.
Campaign: 'Submarine Depot' (3/3)
Having disrupted recent supply shipments, the Allies launch their final attack on the now vulnerable naval base in Bergen. Their goal is clear: use an armoured vehicle to breach the gates of the base, sabotage the transmitter to disrupt submarine communication forcing them to retreat. To prevent Allied convoys reaching shores, the Axis have to hold the naval base at all cost and keep the transmitter operational.
Objectives
The Allies will attempt to breach the outer defenses with an armoured vehicle.
The Allies need to repair the generator to advance into the transmitter area.
The Allies need to dynamite the transmitter to disrupt subamrine communitcation.
Instructions:
1.First install ET: Legacy.
2.Download ETL Bergen and extract "…ETLegacy\etmain"
Last update: Tuesday, July 6, 2021
Genre: Action
File size: 41.3 MB
Files for Wolfenstein: Enemy Territory