Hitman 3 - Chongqing Noodle Massacre (New mission) v.0.9 - Game mod - Download
The file Chongqing Noodle Massacre (New mission) v.0.9 is a modification for Hitman 3, a(n) action game. Download for free.
file typeGame mod
file size125.2 MB
downloads104
(last 7 days)58
last updateWednesday, June 22, 2022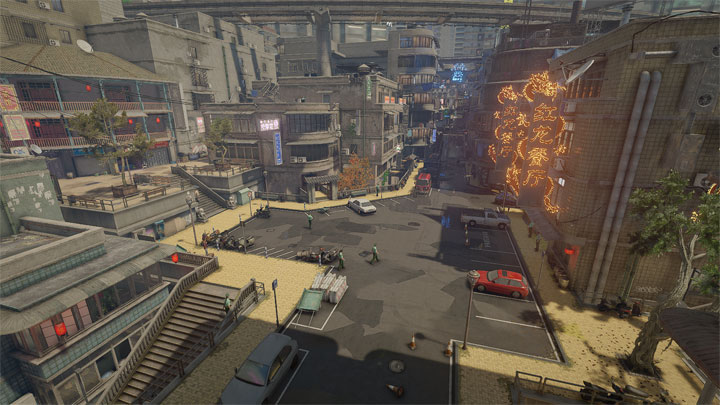 Chongqing Noodle Massacre (New mission) is a mod for Hitman 3, created by  Kevin Rudd and Piepieonline
Description (in authors' own words):
A remake of The Seafood Massacre from Hitman: Contracts/Codename 47, set on the Chongqing map.
Welcome to the first fan-made true bonus mission of the Hitman franchise, and what's ended up being the first bonus mission on an H3 map. I'd say in scope it sits somewhere on roughly the same scale as a Patient Zero mission. This takes one of the smallest missions from C47/Contracts (The Seafood Massacre/The Massacre at Cheung Chau Fish Restaurant) and re-imagines it in Chongqing. Despite being one of those games' smallest missions, it still took ~7 months to make and I want to kill myself. But before I do, here's the mod!
Objectives:
- Eliminate the required targets (Changes based on which version you pick)
- Hide the Red Dragon Negotiator's body
- The Red Dragon Amulet must be left on the meeting table to implicate the Red Dragons
Installation:
Requires the Simple Mod Framework. Import this mod's ZIP file using the Mod Manager and then deploy. Run the game in offline mode (or Peacock if you have the plugin). Go to the Chongqing Destination screen.
Last update: Wednesday, June 22, 2022
Genre: Action
File size: 125.2 MB
Files for Hitman 3