Essays
22 November 2021, 18:51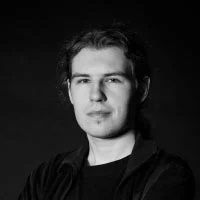 author: Christopher Mysiak
An scholar, librarian, wannabe witcher, and a gentleman. Cars, guns and swords are his things, as are deep stories about serious stuff.
Eight Best Cars in Forza Horizon 5
The fastest? Only partially. Most expensive? Not necessarily. Most beautiful? Some. The eight cars from Forza Horizon 5 we're presenting here really the best? This is debatable. But it's definitely worth having these cars in your garage.
Auto Union Type D (1939)
The history of motor racing almost as long as the history of cars themselves – it also dates back to the 1880s. In the first decades of motor industry, more attention was paid to engine power output than anything else (not to mention safety), resulting in cars that were as wonderful as they were terrifying. The climax of this madness was marked by the tragic accident at the 24 Hours Le Mans in 1955, in which over 80 people died (sic). In that race, the Mercedes 300 SLR was the antagonist, and this exact car is missing in FH5 (it was featured in FH4, so it may return still), but the Auto Union Type D, which is just a few years older, gives you an equally good idea of how dangerous racing was in the past.
It was powered by an insane, V12 engine – located directly behind the driver's back – with a power of 485 horsepower, and accelerated to well above 180mph. Do I have to mention that it took much more time and space to stop that pre-war monster racing at such speed than it does with today's Formula 1 cars? If you want to find out for yourself, you need to either collect a whopping 15 million credits or win all six final events in the game.
Alternatives for people who want to feel like they're racing almost a century ago:
Bentley 4-1 / 2 Liter Supercharged (1931),
Bugatti Type 35 C (1926),
Ferrari 250 Testa Rossa (1957),
Jaguar D-Type (1956),
Mercedes-Benz SSK (1929),
Mercedes-Benz W154 (1939),
Napier-Railton (1933).