Essays
22 November 2021, 18:51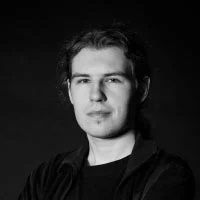 author: Christopher Mysiak
An scholar, librarian, wannabe witcher, and a gentleman. Cars, guns and swords are his things, as are deep stories about serious stuff.
Eight Best Cars in Forza Horizon 5
The fastest? Only partially. Most expensive? Not necessarily. Most beautiful? Some. The eight cars from Forza Horizon 5 we're presenting here really the best? This is debatable. But it's definitely worth having these cars in your garage.
Porsche 959 Rally Raid (1986)
In the Forza Horizon series, it's extremely difficult to stay on the road – not because they're narrow, but because of the multitude of attractions that this beautiful, open world is brimming with at every corner, often tempting you to go off-road. Therefore, everyone will need a vehicle that combines the features of a sports car and a rally car, or even all-terrain. The Porsche 959 Rally Raid is exactly such a machine, and you can buy it in the showroom for 1.5 million credits (or get as a reward for winning all cross races).
Do you want to know the origin of this unusual model? In mid-1980s, Porsche was getting ready to compete in the rally Group B (trivia: even a Ferrari had a similar intention at that point). The Stuttgart-based company did not manage to enter the championship before it was canceled after the tragic accident of Henri Toivonen in 1986, but the car was practically ready. So, the manufacturer took it to the Paris-Dakar 1986 rally. And they achieved a spectacular victory. Where does Porsche 959 fit in all that? Well, to have their rally car accepted, the manufacturer was required to produce at least 200 public-road-friendly units. And that's why the 959 has a 4x4 drive, unlike Ferrari F40 or Lamborghini Countach.
Alternatives for rally veterans who do not fear Group B monsters:
Audi Sport Quattro (1983) – it's the road model, because the iconic Audi Sport Quattro S1 (1986), which we could go crazy with in FH3 and 4 , for some reason did get into FH5 so far.
Ford RS200 Evolution (1985),
MG Metro 6R4 (1986),
Opel Manta 400 (1984),
Peugeot 205 T16 (1984),
Porsche 911 "Desert Flyer" (1989),
Renault 5 Turbo (1980),
I would also mention Lancia Delta S4 (1986) and Lancia 037 Stradale (1982), but – as I mentioned – the FH5 is missing this brand entirely for now.