Opinions
31 December 2021, 15:00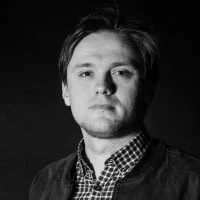 author: Matthias Pawlikowski
Gamepressure Editors Recap the Year 2021
It's been a difficult and long year, but it's coming to an end. The people of Gamepressure, who have been delivering you stories for the past twelve months share their impressions of 2021 – a year to be remembered for sure, just for the wrong reasons.
The year 2021 – thankfully – is coming to a close, so we decided to wrap it up. Our editors and writers have decided to share their highlights, as well as the painful experiences that made up 2021.
It hasn't been an easy year. Pandemic continues to regulate the business, canceling or postponing games; the chip crisis has made buying new hardware – PC or next-gen console – almost impossible. There weren't many AAA games, but we think there was still plenty to play.
And we're stronger than ever, for which I thank all (not only those who shared their opinions below) the writers at Gamepressure. So before you, the best and worst games of 2021 according to the Gamepressure editorial team and the most important event that shook us (positively or negatively).
Best game of 2021
The best game released in 2021 in our opinion - even despite the fact that it may not have been the best year in the history of the world, we managed to find our new favorite games.
Jerry Bonner:
Jerry Bonner has been writing about interactive entertainment for… far too long. Check him out on Twitter if you'd like to be further entertained.
My best game of the year is The Elder Scrolls V: Skyrim Anniversary Edition. Ten years ago when Skyrim was initially released, I put well over 300 hours into the game. It sucked me in at the time because, in my mind, it was the perfect, digital extension and/or visualization of the Dungeons & Dragons adventures I experienced with my friends when I was a lad. Well, the Anniversary Edition that was released in November brought me right back to those "feels" in spades with a good of amount of new content to explore to boot. Put simply: This game is heroin in digital form. Now if you'll excuse me, I have to get back to finding every copy of The Lusty Argonian Maid on the continent…
Narita Boy is a close (well, not really… goddamn you, Skyrim!) second because of its slick, retro aesthetics, cool narrative, and imaginative gameplay elements.
Matt Buckley:
Matt Buckley: It's hard to describe myself here without being too obvious. I am a writer, which is clear because you (hopefully just read my article) and a video game enthusiast (which is also obvious if you (hopefully) read my article).
It took me some time to decide what my favorite game was this year. I did not get the chance to play many of the AAA titles that launched this year. Also, as you can see with the majority of my content with Gamepressure, I mostly stick to Nintendo Switch games with a few PC games thrown in the mix. It's no secret to anyone that knows me that I have been a long-time Pokemon fan, and while the recent games like Sword and Shield and Brilliant Diamond and Shining Pearl are fun, there is no denying they have their issues. One game this year, however, that I thought was a blast from start to finish was New Pokemon Snap.
I'm sure there is some nostalgia finding its way into this opinion, but I'm not trying to be critical here, this is just what I enjoyed the most this year. Training and battling are always going to be fun, but there is something special about the extra care and detail that went into the Pokemon from New Pokemon Snap living in their natural environments. I also played much of this game with friends, which always makes gaming more fun.
Giancarlo Saldana:
Giancarlo Saldana has been covering video games and tech for over a decade for publications like 1UP, GamesRadar, TechRadar, MacLife, Blast Magazine, and more. Twitter: @giansaldana
My pick for best game of 2021 is Road 96 by French developer Digixart. What I loved about the game is that it takes the concept of a road trip and turns it on its head by letting you play as an unknown teenager on the run from the law hoping to escape to the border. Each journey is entirely different as each pit stop you encounter on the way to your destination can be one of many letting you interact with the game's colorful cast of supporting characters.
You also aren't guaranteed you'll make it to the border so your choices can make things easier for you or lead to a quick game over. What you get is a game that constantly surprises you with procedurally generated events but weaves together an overarching story that's powerful as it is exciting to experience.
Jacob Nowak:
Jacob Nowak is the guy working behind the curtain and making this website tick. He is responsible, among others, for the publication and editing of the articles you read every day.
2021 was somewhat of a bummer for me but following a year like 2020 was never going to be easy. It again felt like it was a placeholder of a year, a time, whose only purpose was to pass. It certainly was like that in gaming: there were few exciting releases, which made our jobs a little more challenging.
And so I've played almost exclusively older titles, a bit like I was trying to invoke some of the past years, when people weren't paranoid about masks, vaccinations, the new new world order, and what not.
Hey Jacob, I thought I made that clear. The game of 2021! :) - Matthias
Red Dead Redemption 2 once again allowed me to roam sunny meadows, watch birds and shoot my uber sexy, black-gold Scoffield revolver; the timeless Cities Skylines was again an absolute time devourer and building sustainable cities with enough hospitals for the population was weirdly medicating. I've had some quality time in Snowrunner, which I played with a bunch of friends.
Julia Dragovic
Julia Dragovic works in our guides section, is responsible for publishing the walkthroughs and makes sure that you always find a solution.
This year, I cannot tell you about any new games that fascinated me, that I would soak in for hours on end, and could not break away from. The only game this year that I made in one go, licking the walls and barely taking a break was The Medium – I launched it as soon as it became available on Game Pass. No other game made me as anxious to play it. Reason? It wasn't the story or a vision of a crushing horror film. I just love socialist modernism in architecture. I was at the hotel where this story unfolds – it's beautiful, majestic and almost completely derelict.
The Cracovia Hotel, built 1965, was designed by Witold Ceckiewicz. Once luxurious, today it stands abandoned in the middle of the city. The hotel in Krakow is shrouded in mystery. I saw the golden mosaic, the winding staircase. What I did not see myself – I saw through Marianna's eyes. Exploration with the protagonist was a completely different experience for me – it was a supplement to the story. But the less hotel there was in the plot, the worse, more boring and coarser it was. That isn't the best recommendation, yeah? After all, this was my strongest emotional bond with a game this year. I cannot help it.
Karol Ryka
Karol Ryka is the head of the guides department – he makes all the decisions regarding our guides. He's also an audiophile – and the man who writes to you at 2 am reporting a website error.
A year such as 2021, where the release of most AAA games was postponed to an undefined future, was an ideal field for indie game developers. From the point of view of game guides, it was an indie game – Valheim – that made the biggest impact. This well-thought-out, survival sandbox perfectly represented a direction that focuses on depth of the experience, not just multiplication of monotonous and meaningless activities. Players were given a comprehensive world full of questions and almost no hints. For us, it was an almost perfect game to explore in guides.
From games with a slightly higher budget, Hitman 3 certainly did not disappoint me. It is the opus magnum of its creators, giving the player lots of freedom in a smart way. In our guide, we have tried to meticulously familiarize you with all the numerous methods of achieving devilish satisfaction in pursuing goals of inevitable destruction.
Matthias Pawlikowski:
Matthias Pawlikowski is a managing Editor at Gamepressure. Loves old RPG games, including jRPGs. On a daily basis he tries to make Gamepressure work and the writers have something to write. And eat.
Perhaps a due to the absence of big AAA games, I turned towards the smaller games. The Artful Escape gave me, for a brief moment, what games gave me back in my childhood days – a sense of participating in a grand and fantastic adventure. The Artful Escape is a beautiful adventure and a simple platformer with a fabulous storyline. It allowed me to catch my breath for a moment in the strange and wicked year of 2021. I highly recommend it, because while this game won't save the world, it will tell you about some important emotions worth remembering. And then there's the music. Listen to this music!
The biggest disappointment in 2021
Biggest disappointment of 2021 – a game that was a failure contrary to expectations or an event that really upset us.
Jerry Bonner:
The biggest disappointments for me are, first and foremost, the prolonged shortage of chips and/or systems (PS5, Xbox Series X, etc.) throughout 2021. I have yet to see one of these systems out in the wild (i.e., in a brick-and-mortar store), and I've definitely been on the prowl for one or the other.
Gamepressure in numbers
91 reviews, about 4200 news and over 4000 pages of our guides. We had a lot to do and you had things to read. Thanks!
Secondly, it is beyond sad to see the continued decline of James Rolfe (AKA The Angry Video Game Nerd) and his Cinemassarce channel during Screenwave Media's "stewardship". They recently released the first part of the AVGN's 200th episode which should have been a landmark installment in the long-running series, but instead it was a pathetic, mostly recycled clip show that also seems to setting up a new Screenwave Media game announcement?? For shame.
James is the OG of online video game content creators. He deserves better than this and/or shouldn't be going out like this. Retire the Nerd and walk away, James. It is time.
Matt Buckley:
The announcement of Nintendo 64 titles on the Nintendo Switch was almost the most exciting announcement of the year, but unfortunately, Nintendo made some horrible choices with their Nintendo Switch Online (NSO) Expansion Pack. I think it's how excited I was that makes this disappointment the greatest. The Expansion Pack of course ended up more than doubling the price of the basic NSO subscription, while only adding Nintendo 64 games, Sega Genesis games, and the Animal Crossing: New Horizons DLC. This was especially painful considering I do not own Animal Crossing, so the DLC (one-third of the Expansion Pack) was of no use to me. It's very difficult to justify an extra $30 on top of the base $20 just to add a few old games to the Switch. For me, this announcement set a terrible precedent and makes Nintendo's lackluster online functions even more of a sore spot for their games.
Giancarlo Saldana:
I had high hopes for Battlefield 2042 and was looking forward to how it would shake up the usual shooter format. Sadly, the game didn't have the smoothest launch. It wasn't Cyberpunk 2077-level bad, but launch week really made many players rethink their decision for getting the game right away. Glitches ruined the fun, servers were down for a while, and some gameplay features seemed like they were missing. Even now after some of these problems were resolved the game still feels kind of empty simply because it's so big and spread out. Bigger isn't always better, it seems.
Jacob Nowak:
I was let down by many things this year, including the remasters: Mass Effect Legendary Edition and GTA The Trilogy. While the former was mostly a success, reaping high scores and selling healthy volumes of copies, I was rather disappointed by the extent of changes that were done in ME2 & ME3. These are good games on their own but charging a premium price for basically an overhaul of interface in ME1 and upgraded textures in the remaining games isn't ideal. Still, I'm rooting for the series and am curious to see what the future will bring.
I was also disappointed by next-gen games, and the hardware market in general. We still need to wait for the revolutionary games to come to 9th generation consoles, and I understand that this year was more of a run-up.
As concerns the market: well, chip shortage and buying out entire stocks of GPUs to mine cryptocurrencies are two events that few people saw coming, and they were both major letdowns.
Julia Dragovic:
Hogwarts Legacy was supposed to be my game of the year. Can I count this as my biggest disappointment in 2021? Well... Honestly speaking, this whole year has been a disappointment. All the games that were supposed to release, but weren't in a year that was supposed to be better.
Karol Ryka
In the past year, the amount of depressing news from the world of gamedev has been so monstrous that this fact alone is my biggest disappointment. We heard about the flawed, anti-consumer moves of our biggest industry leaders from almost all directions. It's all the more painful for me as Sony, who is so close to me, spearheaded this infamous chart. Not only was the offer of games for the brand-new PlayStation 5 very poor, but the Japanese company wanted us to pay for upgrading some of the exclusive titles to the new standard. To add insult to injury, there was a meager PS Plus offer, supposed to challenge the insanely appealing Game Pass. It's weak and distasteful.
Games of the 8th Generation
In 2021, we organized a vote for the best games of the 8th generation of consoles. Thousands of votes were cast, and the winner was – without much trouble – The Witcher 3.
I don't even have the strength to talk about the unfair treatment of developers, snobbish approach to the media, and cynical Pride Bandwagoning. These are symptoms of the obvious overheating of unrealistic plans of people for whom the only thing that matters is money. As you can see, decency is not included in the price these days. And yes, dear scalpers – it's also about you.
Matthias Pawlikowski:
Without a doubt, Call of Duty Warzone Pacific scores the biggest bump in its history. This is the most bugged CoD game ever. Perhaps it's the result of a larger story and Activision Blizzard's problems. But it's certainly a sure symptom that the publisher is in huge trouble, and the days when we enjoyed their games are long gone. Warzone Pacific is a very poorly built game that, if it doesn't throw you to Windows 25 times in a row or crash your console, you can feel like a chosen one. Which is a shame, because the new map is really cool.
The most important event in 2021
The most important event in 2021 in our opinion – a moment that either made us happy or scared and nervous.
Jerry Bonner:
The most important event connected to gaming in 2021 to me is the ongoing Activision/Blizzard scandal. This is important not because of the awful actions themselves, but because of the inevitable changes and/or positive actions that will ultimately come about as a result. The video game industry needed to self-correct in terms of overall diversity and employment issues (i.e., unionization) for some time now, and if it takes something like this for said adjustments to be kicked into high gear then so be it.
Here's hoping everyone has a fantastic holiday season and 2022 is kick ass year for us all!
Matt Buckley:
To shift focus towards something that got me very excited this year, the long-awaited trailer for the sequel to The Legend of Zelda: Breath of the Wild at this year's E3. It's ridiculous how I am so excited about this game even though I still continuously have to call it "the Breath of the Wild sequel" rather than whatever its actual name will be.
Metacritic
In 2021 we joined Metacritic. This is a big achievement for us and an appreciation of our work and reviews.
The Legend of Zelda: Breath of the Wild is perhaps one of my favorite games of all time, and the wait to hear more about its sequel has been excruciating. I am constantly torn between wanting it to be released tomorrow and wanting to give the developers as much time as they need to make it the best that they can. Thankfully, I'll still have the original Breath of the Wild to keep me occupied until then.
Giancarlo Saldana:
When Steam announced its Steam Deck back in July, I instantly wanted to get one. For some reason, it instantly brought back memories of those portable VCR players from the 90s that let you watch your videos on the go, but in this case, you'd be taking your big expensive gaming PC with you wherever you want. No more sweating in your room on a hot summer day simply because you don't have a powerful laptop or the same game on your Switch. Not only will this rival the Switch's portability features, but because it has all the inner workings of a PC, it also opens the door for homebrew and other types of emulators to further play classic games on the go. I cannot wait to what the future has in store for the Steam Deck.
Julia Dragovic:
First of all, all employee dramas by great publishers. It seems enough is enough, and players are not forgiving easily. Blizzard's ratings have never been so low. It's time for a change. The only pity is that human beings, the employees, had to pay a high price for it.
Secondly, there's the silence at the CD Projekt RED. But that's actually good. When they make big promises, the results are slim. As they are right now. But at least their Twitter isn't spamming nonsense anymore.
Publishers have many lessons to learn – hopefully 2021 has taught them something.
Jacob Nowak
The ending of the year! I'm glad it's over and I'm excited to finally and properly enter the 2020s! Lots of good stuff could happen if people only pulled their socks and stopped being assholes. I wish you all a great year; I wish this decade would finally begin in a proper manner, and I hope for much more exciting games to play in 2022.
Huge thanks go to the entire team: our writers, all the staff, all my colleagues – thank you for creating a friendly and fair work environment. Let's kick ass!
Karol Ryka
The already mentioned Game Pass has become a new quality in providing worthwhile products for very reasonable money. Many feared that this was another MS project that would collapse as soon as it launched. Meanwhile, the Redmond giant made their service the pivot of a very sensible ecosystem. The only downside is that this partially affects the availability of some publishers' games on some other platforms. So, the next time a PR agency tells you they're not interested in another console war, you know what to do with this information... In time of microchip shortage, I have to find another console…
Matthias Pawlikowski:
There was no story of redemption. It's been a year since the release of Cyberpunk 2077, and the game is still running badly. There were supposed to be patches that would revamp and fix the game – there were supposed to be add-ons. In the meantime, it ended with announcements. Oh, and a patch to enhance The Witcher 3 was also postponed. Will Cyberpunk ever be fixed, or is it simply impossible to fix it without rewriting the entire game?
Matthias Pawlikowski | Gamepressure.com