Game preview
28 September 2016, 13:17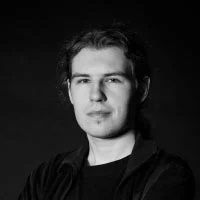 author: Christopher Mysiak
An scholar, librarian, wannabe witcher, and a gentleman. Cars, guns and swords are his things, as are deep stories about serious stuff.
Divinity: Original Sin II hands-on – maturation of the great RPG
It was enough to spend just a few moments with Divinity: Original Sin II to realize that it's going to be much better than its predecessor.
This article was written prior to the game's release.
This text was based on the PC version.
What's in the alfa of Divinity: Original Sin II:
The entire first act, worth 8 to 12 hours of gameplay according to devs;
Four-player co-op mode;
4 (out of 5 planned) races available: human, elf, dwarf, lizardman;
4 (out of 8 to 10) hero origins/team members available;
8 (out of 12 planned) schools of magic and skills;
Separate PvP mode – four-player arenas.
We didn't have to wait long to verify Larian Studio's promises. Not a month ago, we wrote about the showcase of Divinity: Original Sin II that took place at gamescom – today we can already share our impressions from actually playing the very same piece of code. We've tried out the alpha version of the game (2.0.165.341) published on Steam Early Access. How does it look like as compared to what the devs promised us? As a matter of fact, very good. Without a doubt, Larian is developing a game that will totally overshadow their previous project – which was a piece of great RPG itself, especially in its enhanced edition. Nonetheless, we would recommend all those eager to venture immediately into the land of Rivellon to hold their horses for a while longer. Divinity: Original Sin II in Early Access is more of a technological demo than an actual game.
Divinity: Early Access
It's not that the game misses any content per se. The game's first act, which is the only portion of the game available in this version, yields around a dozen hours of good fun for an attentive adventurer, so we were given a reasonable piece of the cake. Especially since this is a very "open" game, which encourages replayability – both because there's a slew of different solutions for each encountered challenge, and because the story unfolds in very different ways, depending which origin story you chose (but we'll get to that later). However, Divinity: Original Sin II lacks certain vital elements, such as conversations of the crew members, or the option to choose your own active skills during character creation. Some other features are not yet working correctly, so the entire experience is a bit patchy. And then there's probably the most important thing: the developers cannot promise that the savegames from the alpha will be compatible with the ultimate version of the code. What we have at our disposal now is more of a role-play sandbox of sorts than a complete adventure.
Combat is no less hardcore than in the first Divinity: Original Sin.
As a sandbox, however, this game turns out great. Obviously, it's not a sandbox in the modern sense – true, we're offered a certain area without artificial borders, but the protagonist has a very specific task to achieve (to flee from the island), and their freedom is further limited by being a convict. Is there any room left for sand in this box, then? As I've said, two principal elements make this possible.
First, subsequent stages of the jailbreak from Fort Joy (that's the name of the prison) can be executed with a huge amount of freedom. The first step is to get to the swamps stretching behind the fortress. If you feel lucky, you may try a frontal assault on the main gate (guards work in groups which can be defeated by a talented band of warriors), but more subtle methods are much more fun; you can, for example, sneak out through an underground passage, revealed by a prisoner you had saved from thugs.
The "sandboxity" of Divinity: Original Sin II means that you can destroy everything and kill everyone.
Here, an awesome feature which has been introduced in this game has a chance to shine: the verticality of levels (you can use ladders or other types of climbing contraptions). The number of ways to reach different points on the map is truly a thing of beauty. I've spent a lot of time just hovering the camera around, looking for the optimal path that would allow me to avoid as many opponents as possible. Actually, since <br>I was playing a character adept in persuasion, communication with animals and sneaking, I was able to traverse the whole island without shedding a single drop of blood.
This doesn't mean that there are no obligatory fights in the game, but progress was made as compared with the first Divinity: Original Sin. Unfortunately, right now avoiding combat means remaining a greenhorn – no fighting means no experience; I really hope this changes with the final build. The feeling of freedom is also reinforced by the fact that subsequent goals are not simply falling from the sky into your journal: the game requires the players to poke around nooks and crannies (and there's a lot of those), and talk to NPCs in order to collect pieces of information that will then allow them to chose a certain path.
Divinity: Origins
The way the locations are created, it reminds me a bit of a similar design in Deus Ex series.
That's how we get to the second "sandboxing" element – the individual origin stories of the characters, available to chose from at the beginning of the game. Contrary to Pillars of Eternity, for example, where you can also choose the origin of the protagonist, here the effects of this decision are felt throughout the whole game. Many NPCs have a different approach to the protagonist, based on their origin, and even if some of them don't, the conversations can usually be carried out differently by different heroes who can access unique dialogue options based on their biography.
What's more, there are many NPCs who remain in close relation to the protagonist, have a particular history with them, and can engage in unique interactions (a seemingly innocent guy can actually be an assassin, waiting for a chance to strike). Then again, some NPCs can take a liking to one character, but despise another.
If you like role playing, Original Sin II gives you much more freedom to do so.
The biography system becomes really multi-dimensional when you realize that all the characters that the player didn't chose at the beginning of the game will become a part of the gameworld and can be recruited to the team. While it doesn't make a world of difference in the single player campaign (although it's nice to approach the same NPC with different protagonists and hear a different dialogue every time), this system can be pretty impressive in the four-player cooperation. All the players are of course supposed to work together towards the end goal, but can they really trust each other? Maybe their personal agendas are too far apart? It's not hard to get such ideas when one player can for example be a runaway elf slave who has sworn a bloody vengeance upon her former masters, as well as anyone else of their kind, and the other is playing as an exiled lizardman prince – and that race is notorious for using slaves. Furthermore, players can even hide some personal journal entries, not to mention attack others or steal from them. Larian studio has actually created a framework for gameplay taken straight from a real RPG session.
Unfortunately, there are situations in which the number of ways to solve a problem is not satisfactory.
Unfortunately, the introduction of the biography system – however big its potential is – also brings about some minor disadvantages. It basically means that it's better to chose a pre-defined character than create your own – the experience would be much more modest in terms of the plot depth. True, you can chose two tags, which will also unlock special dialogue options (sage, nobleman, mystic, jokester, rascal) but won't yield any additional plotlines or quests.
Luckily, a predefined hero can also be modified – race, sex, name, and sometimes certain elements of appearance are locked, but the class, skills, attributes, etc. can be freely edited. Let's just hope that there will be enough diversity among these 8–10 variants of the origin story that are supposed to be included in the final build (now there are four) not to make playing a specific class/race come at too high of a price… And that the degree of individual content for all these characters will be as high as among those already available.
Divinity: More maturity
Just like in the original Origin Sin, you can trade with almost every NPC.
Since we're talking about the depth of the story, let's also note that the new game from Larian has evolved in other aspects as well. So far, previews emphasized that the second part would be a lot darker, but after playing it for a while, I'm not really sure whether that's the right word. I'd rather say that Divinity: Original Sin II is more mature than the first game. There's still a lot of humor here (sometimes quite silly, as in the case of encountered animals), but in general the story became much more serious, deeper, and – most importantly – more captivating.
The same goes for the dialogues, which have adopted the – pretty popular lately – third-person narration with occasional remarks from the NPCs. The developers have actually gone a bit further and opted for a descriptive way of presenting the dialogue options (there's much more of them, too). That's another good step in the direction of improving the story layer of this game, even if this system takes a bit of getting used to. The fact that the visuals have been quite de-saturated also goes to show something.
Divinity: Alpha Sin
Persuasion is much more useful than in the previous installment in the series.
The remaining elements of the game don't seem to have really changed since the launch of the original game game. Starting from character creation, through the interface, to combat – if you've played the first Original Sin, you'll feel at home in no time. This last element deserves some attention though; the verticalization of levels that I mentioned has also affected the combat arenas – being physically higher provides some serious bonuses for range and ranged attacks. Second, there are much more active substances and materials on the ground, such as puddles and blood stains, which can react with elements; the latter might be the reason why Original Sin II is so dark a game.
This is how the range of tactical options became much more complex… who knows if not too much: sometimes the number of different effects within a small area is such that it's hard to be sure whether our character can safely get across the location without getting burned, poisoned, stunned, or knocked down. Even when using the tactical, top-down view, the player is sometimes helpless.
And I'm supposed to see something here?
Fortunately, Larian has also implemented some solutions that make combat more intuitive. Most notably, there's a decrease in different actions' value expressed in action points, which makes planning much easier, and creates the impression that you can do more during one turn. The new armor system also works quite well: the division into normal and magic armors quite clearly tells you how much additional damage is needed take a bite at the enemy's health points. This solution is almost surprisingly simple, and at the same time very elegant for such a complex tactical game. The remodeled interface, providing information in a more legible way, is also an important element. In combat, the quick access bar stretched as wide as the screen allows comes in extremely handy since you can now bind dozens of items and skills to it. Thanks to redesigned windows, managing the team's equipment is more convenient too.
Being greedy is not a way to go – that would be the title of another chapter in the design book of Divinity: Original Sin II.
Obviously, this wouldn't be an alpha version if it didn't have its share of flaws, which should be mentioned about now, at least out of journalistic sense of duty. At this stage of development, the problems with camera are the most flagrant (apart from the lack of team dialogues which I mentioned, as well as other non-technical issues). It often gets lost in the multi-level environments, and some objects, such as trees or stones, can obscure the view. What's also irritating is the fact that in combat, the camera focuses on the active character after each action – it can't be zoomed out enough as to have the whole battlefield in sight.
The artificial intelligence also needs some tweaks: the enemies often ignore threats such as burning fire, or teleport out of our reach just to get back seconds later. The list doesn't end here: scarce sound effects, inaccurate markers of attack range, some items that don't work, and so on. Still, there's a very good chance that none of these things will sneak into the launch version.
One brief look at the screenshots is enough to convince us that the graphics in Divinity: Original Sin II are not only more subdued than in the previous game, but also substantially more beautiful. The developers really deserve the credit for the fact that the game is already very well optimized. On Core i5-4570 (3.2 GHz), 8GB RAM, and GeForce GTX 1060, it rarely ran in less than 100 fps on ultra settings (SMAA and full HD).
Divinity: Game of the Year?
NPCs can notice that something was stolen from them, and then they can suspect our protagonist if he stays in the neighborhood for too long.
It's not easy to list every feature of such a complex game as Divinity: Original Sin II in this brief preview. More general information can be found in our previous article about the game, prepared during gamescom 2016 – including the gameplay model, story outline, more systematic list of changes, etc.
Bottom line? It's hard to imagine Divinity Original Sin II becoming anything less than a magnificent production. True, the fragment of the game that Larian gave us is relatively small, and, in theory, it could still turn out that the rest of the game is much worse, but remembering the awesome prequel, I think there are no reasons to worry. I am still convinced, though, that the Early Access is just a curiosity meant for those who want to play with the new-old mechanics (especially in co-op), or just support the developer. If you're waiting for a solid piece of gameplay and adventure, you should wait until Original Sin II is officially released – otherwise the great experience can be spoiled by this, still incomplete, version. Let's just hope the Belgians will be able to release their magnum opus in 2017; even if they won't, we'll just have to wait patiently. The new Torment and any upcoming Obsidian's RPGs will have a serious rival.
Christopher Mysiak | Gamepressure.com