Game review
15 November 2019, 09:31
author: Darius Matusiak
A wannabe fighter pilot, racing driver, and a spec-op; an adventurer and a space marine – hence, a gamer. I've been playing games since Wing Commander, and writing since Destiny.
Star Wars Jedi: Fallen Order – EA (Finally) Strikes Back
After the great commotion caused by the first, fantastic episode of The Mandalorian, Star Wars Jedi: Fallen Order storms the gaming world. This is a production that brings new hope for the upcoming games in the famous universe.
Force is not strong in my PS4
It's a pity that harking back to the days of old is not limited to the good stuff – when it comes to comfort of playing, my PS4 did feel a bit outdated. The version I had the chance to play had some technical issues that have become exacerbated once the areas became more open, or when there appeared more enemies. It was possible to turn a blind eye to a couple of small textures loaded too late, but when the framerate dips noticeably, it's hard to shrug it off – on a few occasions, the game totally froze.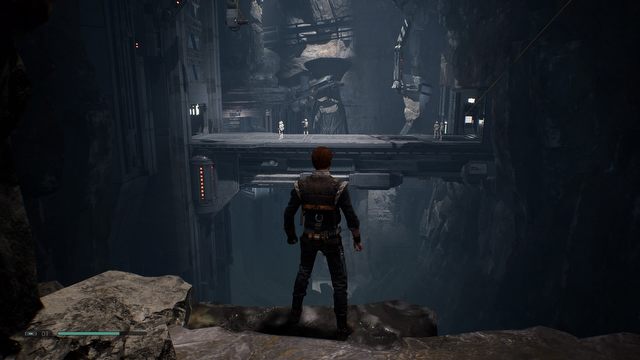 The dialogs of NPCs are sometimes quite amusing, but it's not Bad Company 2.
During a pre-release preview of the game, I played on a high-end PC, and noticed none of those blemishes. On the other hand, we only played a portion of the game from the very beginning, the planet Zeffo, where – maybe surprisingly – the PS4 had no problems at all. Looking at the quality of the graphics, it doesn't seem like a problem of PS4's processing power – the issues are probably hidden in among the lines of code, and we hope there are patches inbound to address that.
Luke managed – can we?
A new hope for EA?
Despite the technical pitfalls, Star Wars Jedi: Fallen Order I still had so much fun – just like in the old days, and I'm really jealous of young players, whose first encounter with the franchise will be in this, great adventure. Respawn Entertainment's game is without doubt up there with games like Jedi Outcast. We've been waiting for this game for a long time. Will Cal Kastis become the new Kyle Katarnem? I have no idea. But the name sure sounds familiar.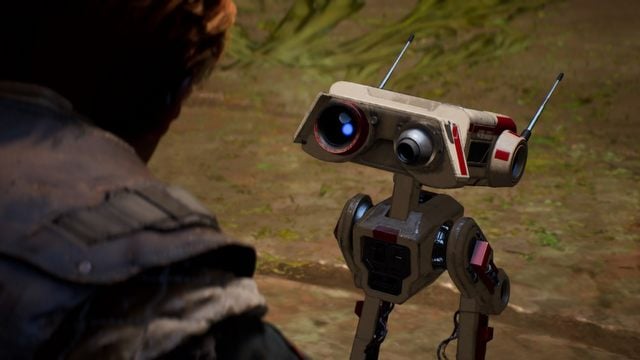 BD-1 is a heartwarming creature.
Fallen Order combines addictive gameplay and a good story – could this be a sign? Maybe the Force is strong with the redhead, and there's finally hope for EA's Star Wars games? If so, my next wish is a new X-Wing and then TIE-Fighter. I feel like I played these titles too long ago, as if it happened in a distant galaxy…
ABOUT THE AUTHOR
As I mentioned earlier in the review, I spent about 16 hours going through the plot and completed the whole game at 78% – maxing it out would require peeking into some inaccessible locations. I love Star Wars, I grew up on the original trilogy, which I've seen countless times, but I'm not a die-hard fan. I've played almost every game from the Star Wars franchise, save for the RTS. Personally, nothing came close to X-Wing from 1993. I've also had quality fun with Star Wars Racer and Dark Forces, Jedi Academy, the original Battlefront 2 as well as the LEGO games.
DISCLAIMER
We've received a review copy of the game from Electronic Arts – many thanks to them.
Darius Matusiak | Gamepressure.com