Game review
12 June 2020, 09:01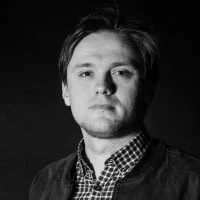 author: Matthias Pawlikowski
The Last of Us 2 Review – A Game to Set the World on Fire
We awaited The Last of Us: Part II like salvation. And you know what? The 2020 game of the year title is going to be a duel between Cyberpunk 2077 and Naughty Dog's new opus magnum.
The air grew denser
I hate these ugly creatures.
Perhaps I'm biased because I don't generally enjoy horror stories (I think stuff is pretty bleak as it is), but it felt like most of the game takes place in gloom; basements, vaults, sewers, and other musty, disheartening locations. These locations are usually favored by the infected, while the streets are mostly the domain of the warring human factions. So it generally got a little scarier – lest there be any understatement: it's still not a horror movie, but there are very sporadic jump scares, and the atmosphere raise the hair on your neck.
There are stages in this game that you complete with your breath held. Naughty Dog achieves some incredible feats it terms of creating a suggestive world. And they're not afraid to lie to you. You'll see sunshine after a dark stage, you will start letting your guard off, and a minute later, you're even deeper in mud, in even darker a corner of the world. The game plays with you like a cat with a dying mouse: how much more can you take? I loved it! These depressing moments were, however, dosed in the right amount, and they were never really tiresome, since each of these damn, stinky, gloomy stages brought a different setting, decor, interiors, and some fantastic level design, which doesn't seem capable of becoming boring!
It must really take a wicked imagination to come up with all those rotten rooms – my God, the things you can find! I know what you can't find, though – another game like this one. Forget Bethesda's copy-pasted locations – the houses, flats, hallways, basements and attics, shops and banks you visit in The Last of Us Part II will blow. Your. Mind. Really, the production design here deserves an Oscar.
The design can be breathtaking.
It will be one of the most beautiful games for PlayStation 4. I don't know how my console managed to launch this miracle – the woods look real, the grass is a work of art, but Lord all mighty! Once you get the game, go ahead and run around the frozen streams around Jackson. Note the thin layer of ice that always forms on the banks of rivers and streams. It breaks and crunches just like in real life.
You can see the incredible amount of attention to the tiniest details in every destroyed, moldy, rotten, mushy, decaying and vile interior, which you will visit. And then, there's a certain beauty to it all. The nature, reclaiming the land and taking away from man what belonged to her displays all its might and roaring anger in Seattle. Rivers sweep the streets, tearing the asphalt and slowly but steadily rinsing the foundations, giving the city (and thus the levels) a nice dynamic.
I loved the cunning design, which manages to fool you – it's hard to get bored, and you won't be thinking "Oh, I've seen this refrigerator 300 times." You will see offices, which – a bit like our office now – remain in relatively undisturbed state ever since people left, still bearing evidence of their work. There's also a nice, trivial detail: the computers in the offices are unflattering, rather mundane. The gaming rigs we find in houses are real, PCMR, sick gaming computers (The Last of Us 2 on PC confirmed?!) And there's a billion such subtle tidbits and details – you'll find forgotten books patiently resting on the shelves in bookstores, sharply contrasting the gaping shelves of stores and pharmacies. You can also spot the cherished gaming console in some houses – PlayStation 3. Why not PS4? Because the epidemic broke out before it launched. Really nice. Very comforting, Naughty Dog...