Movies & Series
23 December 2019, 15:27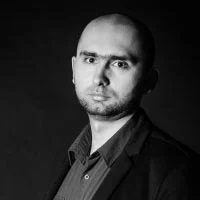 author: Martin Strzyzewski
9 Greatest Absurdities of Disney's Star Wars Trilogy
Wait, what I just watched made no sense. Star Wars have closed the third trilogy and it's high time to ask if all that we've seen holds any water.
The pursuit of the Resistance fleet
ATTENTION, SPOILERS
The Last Jedi
Part of this fleet could safely cut the Resistance off.
Basically, the entire Last Jedi revolves around chasing the Resistance fleet. Our heroes are running out of fuel. Can't jump into hyperspace to escape the First Order. So they glide through space, on the fringe of the enemy's guns effective range. Time is running out, the allies are silent, to resist means to perish. The intensity is there, but...
The First Order fleet has enough fuel, fighters, and reinforcements. Why don't they call for ships to block the fugitives? Why didn't the fleet split up? A few destroyers could intercept the Resistance and turn it into dust. Why didn't it happen?
I don't even know if it's absurd. Because, in principle, there is a very clear explanation, consistent in the context of the entire trilogy. The First Order is a bunch of incompetent losers who found officers' patents in a bag of chips. Yes, the "chip" of the Order's captain looks like a tazos from the 90s.